This small pottery jug with copper lustre glaze was most likely made by Enoch Wood & Sons in Staffordshire, England, c.1830. It stands 4.5 inches high and is much smaller than most of the other lustre jugs I have in my collection. I especially like the unusual, whimsical painted decoration, which looks like a tree of green eyeballs, right out of a Dr. Seuss book.
But the real reason you are viewing this jug is because of its metal replacement handle, added by a tinsmith after the original handle broke off. This type of repair is not unusual and can be found on all types of ceramics throughout the world. What makes it special to me is the juxtaposition of the clunky metal handle on the delicate pottery jug with the quirky decoration.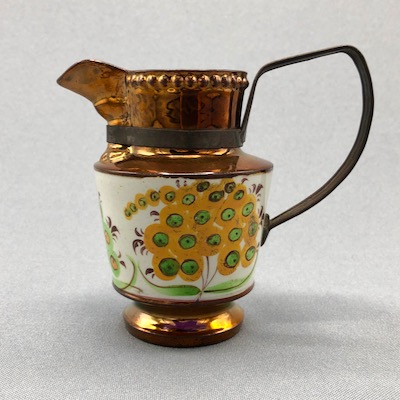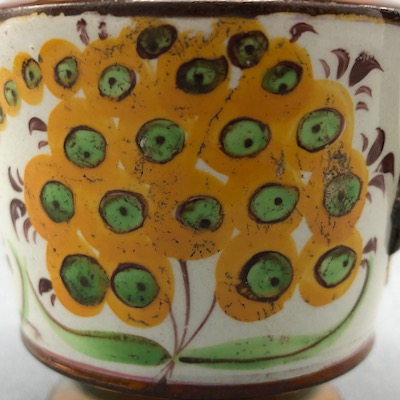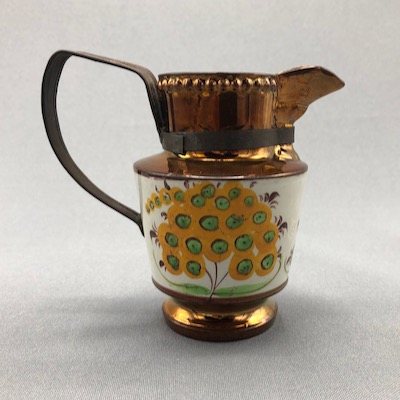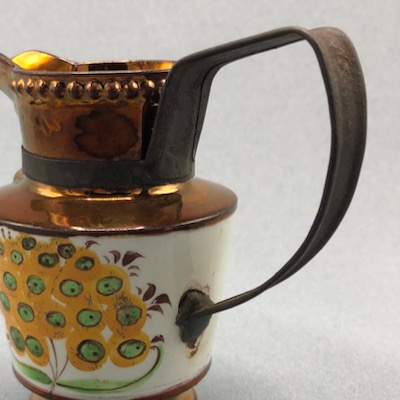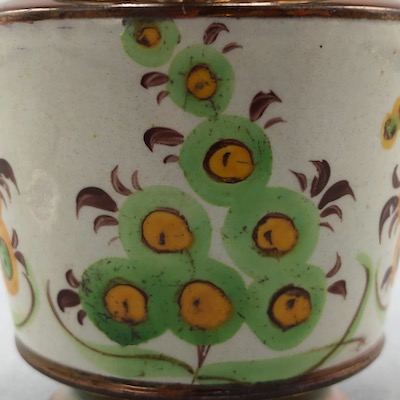 This gives you an idea of what the original handle on my jug would have looked like when it was intact.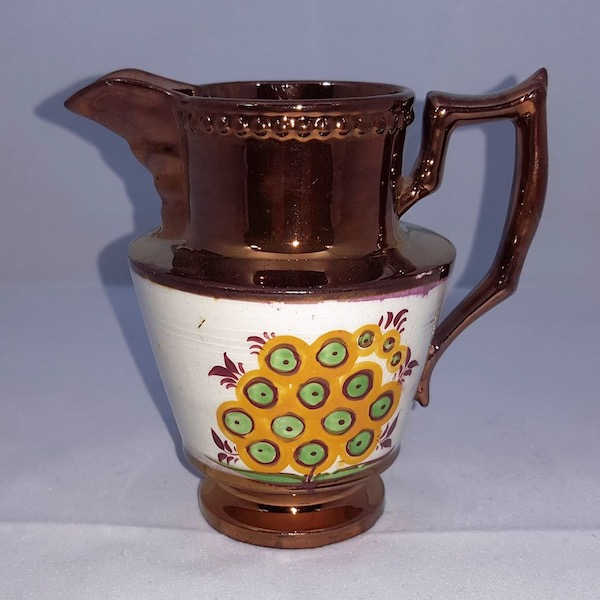 Photo courtesy of George Gibison
Tags: copper lustre, English, metal handle, pottery