This small EAPG (Early American Pattern Glass) compote or candy dish was made in Pittsburgh, Pennsylvania, by the United States Glass Co., c.1915. Made affordable to the masses by simulating more expensive cut glass, EAPG was immediately popular and thousands of patterns were manufactured in every conceivable shape and style. This example is in the Australian Sweetmeat pattern and stands 6 inches high with a 4.5 inch opening.
At some point in its early life, the cover went missing and the glass base broke off. A replacement base, made from 2 pieces of carved wood, was most likely created at home. Originally painted black, the octagonal shape mimics the pattern in the glass.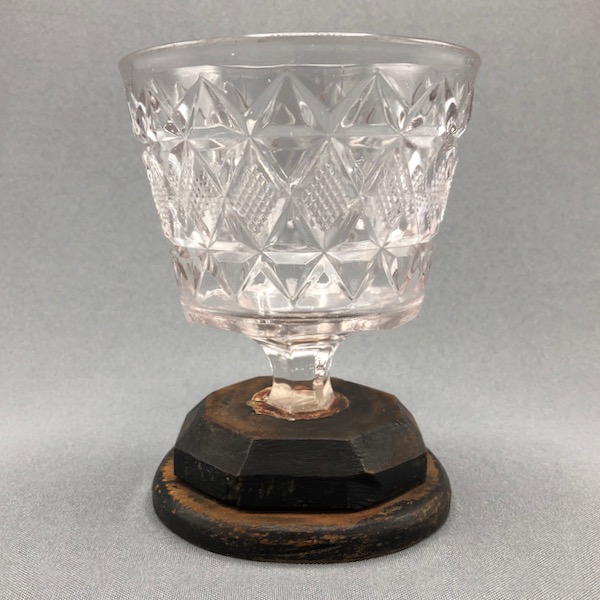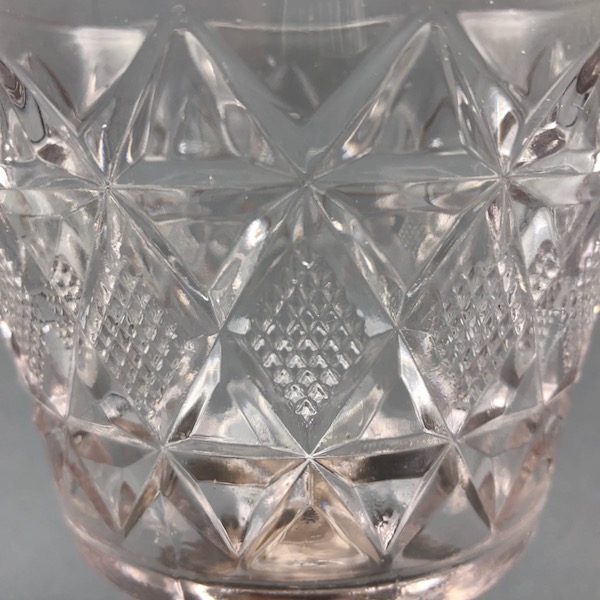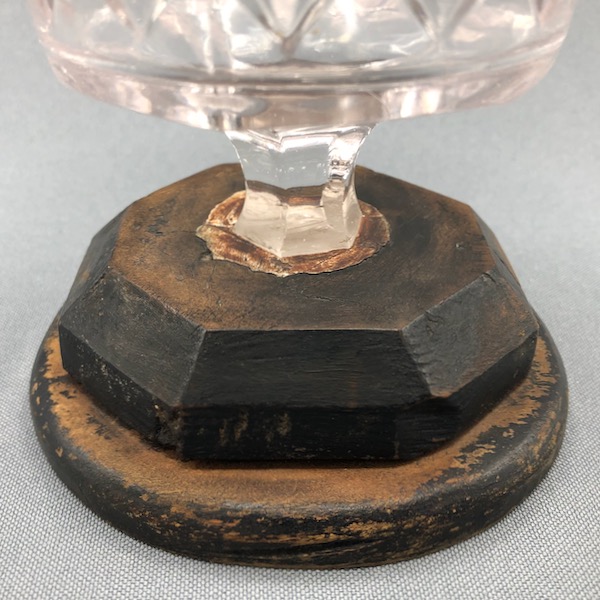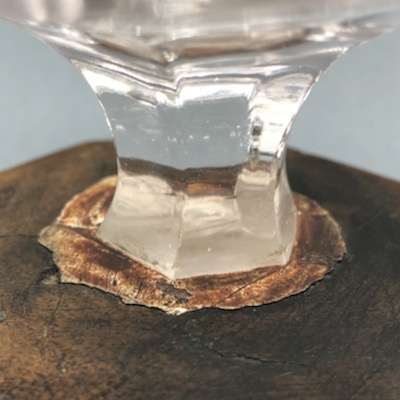 This compote of similar form and pattern suggests with the original cover and base on mine might have looked like.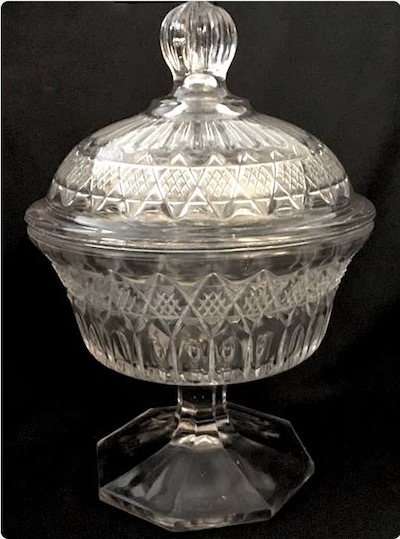 Photo courtesy of Early American Pattern Glass Society
Tags: American, EAPG, pattern glass, pressed glass, wood base