This silver lustre pottery cream jug with molded ribbing was made in England, c.1840. It measures 3.5 inches high, 6.5 inches wide.
Well over 100 years ago after the jug took a tumble, a metal replacement handle with crimped edges and an upper horizontal support strap was added by a tinsmith. Tin repairs such as this are perhaps the most common type of make-do repair and I have dozens of similar examples in my collection.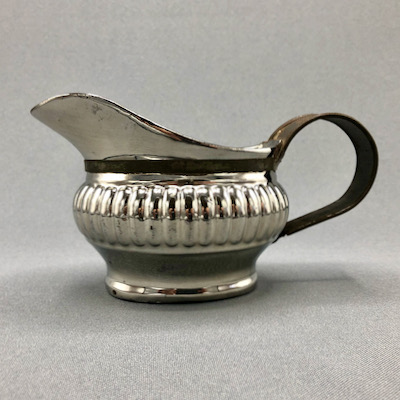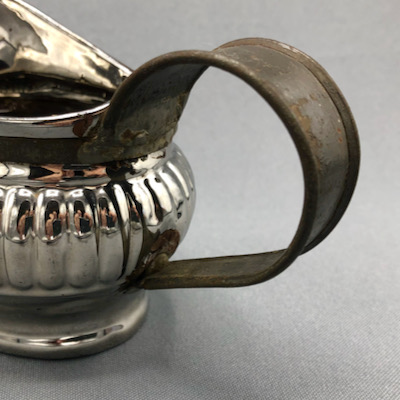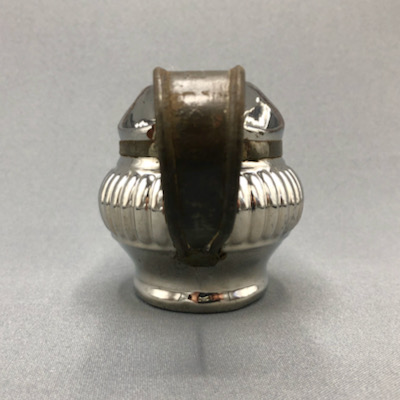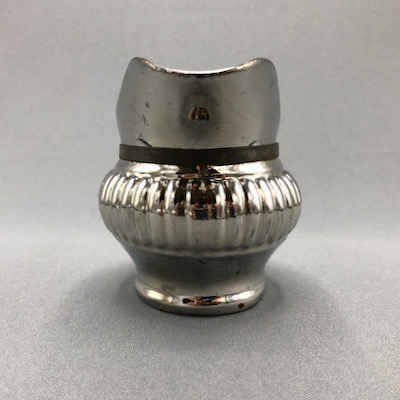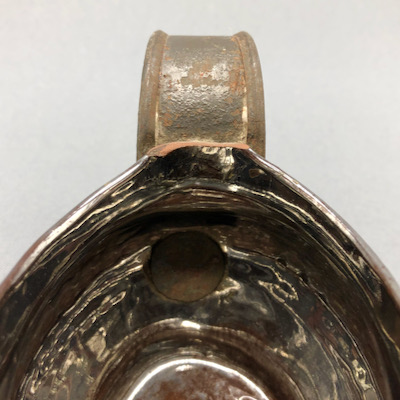 This silver lustre cream jug with similar form shows what the original handle on my jug may have looked like.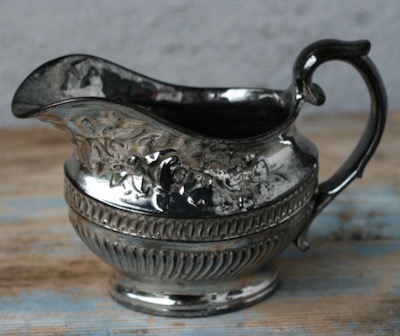 Photo courtesy of Catawiki
Tags: English, metal handle, silver lustre