This beehive form glass oil lamp measures 6.25 inches high and was most likely made in the USA in the middle 1800s. It maintains its original brass oil burner fitting but lost its original glass base many years ago. As oil lamps were in daily use, it's not unusual that many were broken and ultimately repaired in inventive ways. I have dozens of glass oil lamps in my collection with variations on metal and wood replacement bases.
When the lamp base became detached well over 100 years ago, a skilled tinsmith made this metal replacement base which resembles a witch's hat. Please enter "oil lamp" in my search window to see many more examples of oil lamp repairs.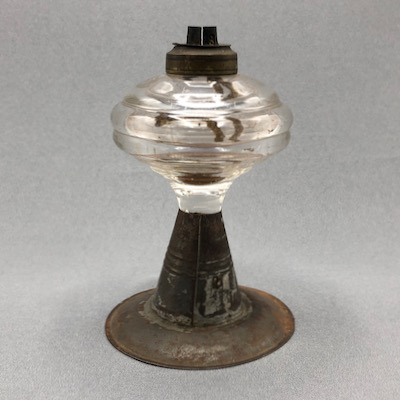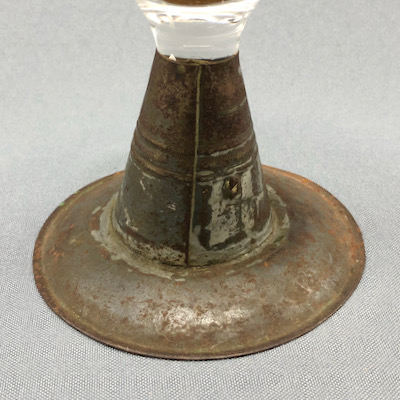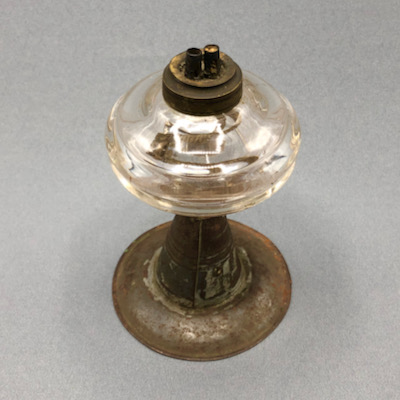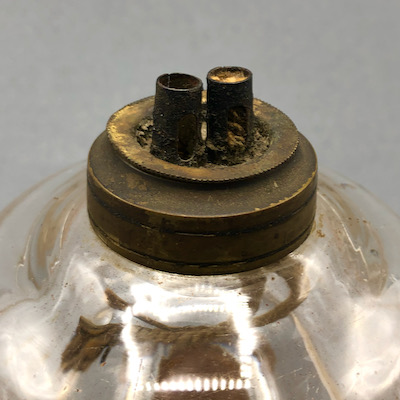 This lamp with similar form shows what the simple glass base on my lamp may have looked like.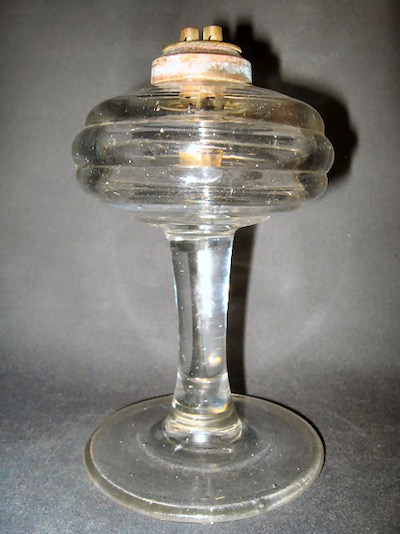 Photo courtesy of Collect Lamps
Tags: American, glass, metal base