I bought this gorgeous mocha ware pottery punch bowl with marble and combed slip decoration & checkerboard rim a few years ago from Christine Hanauer, a collector/dealer in Connecticut. The striking colors and bold decoration have made this bowl a favorite of mine. It was made in England in the late 1700s and measures 7.25 inches in diameter and 3 inches high.
Although the repair is hard to detect, there are 5 metal staples stabilizing cracks along one side of the bowl. I am a big fan of mocha ware and am thrilled to have this wonderful example in my collection.
P.S. Christine made a batch of mocha ware cookies, seen in the last photo, for the attendees of Don Carpentier's Dish Camp in 2012. So well done and almost too good to eat!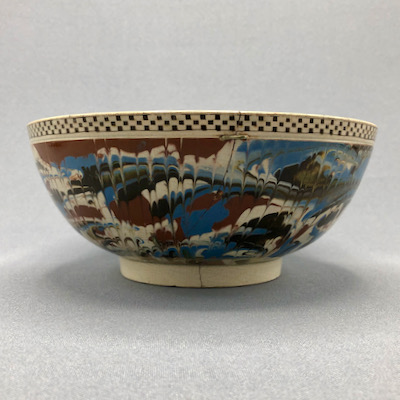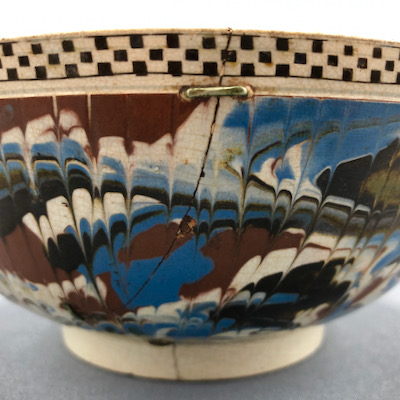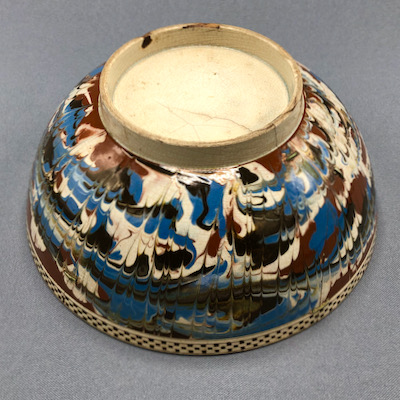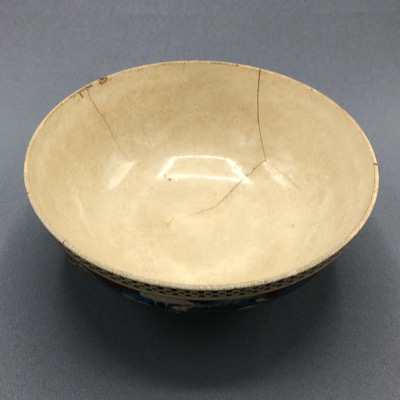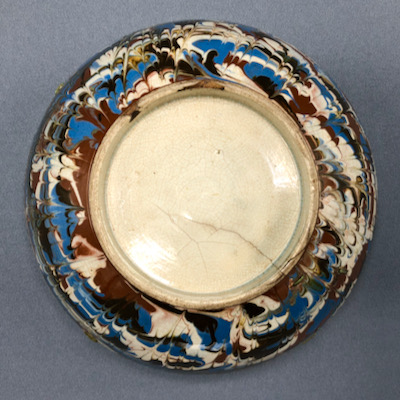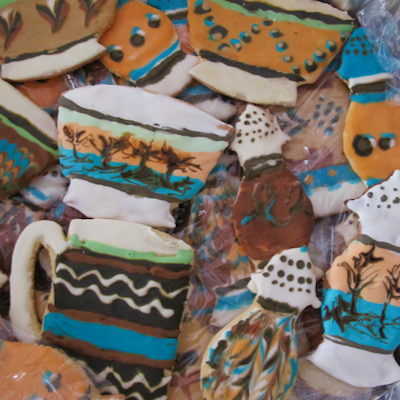 Tags: English, mochaware, pearlware, staples/rivets