A large Imari style porcelain mug made in China during the Kangxi period (1662-1722).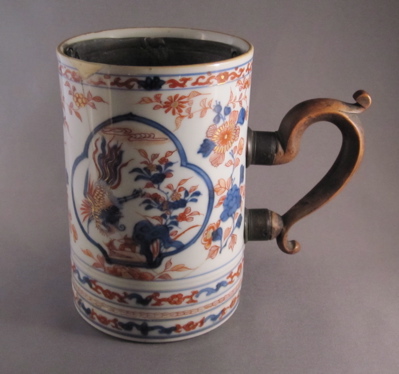 Decorated with peonies and chrysanthemums in blue, iron red and gilt underglaze enamel.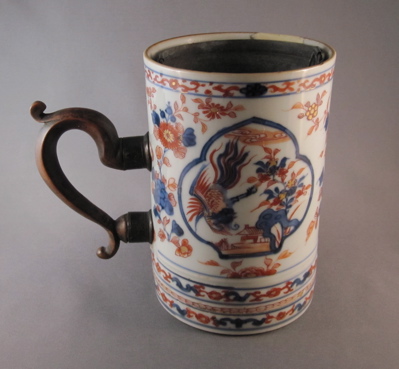 A carved wood handle, possibly reused from a damaged mid-19th century pewter teapot, replaces the original porcelain handle.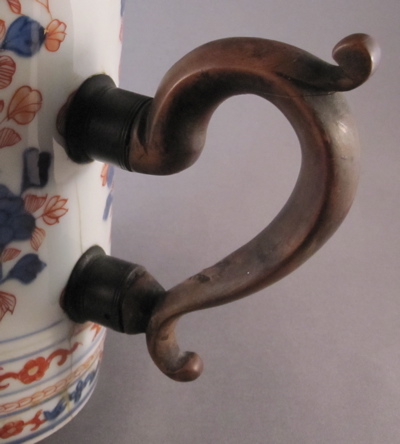 The zinc liner was added in the 1900's, after the mug could no longer hold liquids. It now makes a perfect vase which I frequently use. Mug measures 6-1/4″ high.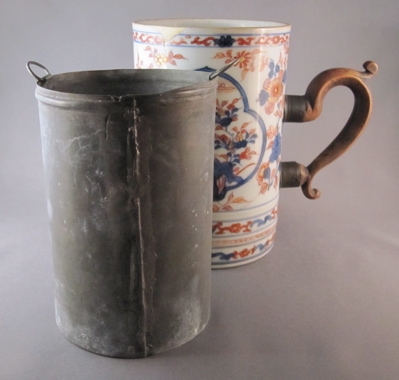 This mug, with the same form and similar decoration, shows what the original porcelain handle would have looked like on my mug.
Photo courtesy of Gotheborg
Tags: Chinese, Imari, porcelain, wood handle