There are many variations of this double finger oil lamp, made of pressed glass by Ripley & Company in Pittsburgh, PA. This 8″ high lamp has a lovely yellow patina in the oil reservoir from many years of use.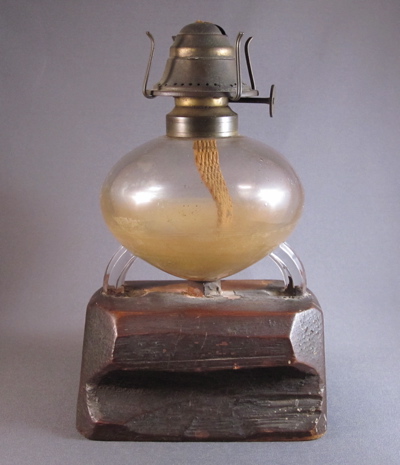 It was not uncommon for oil lamps to snap off at the base. As a result, I have come across many examples over the years with a variety of wood and metal replacement bases.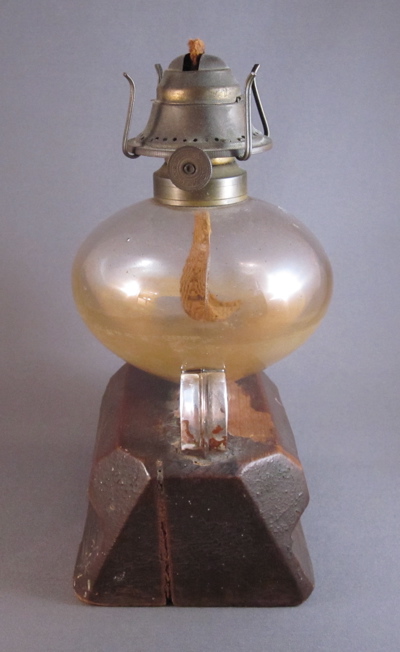 This wood replacement base was carved in a curious manner.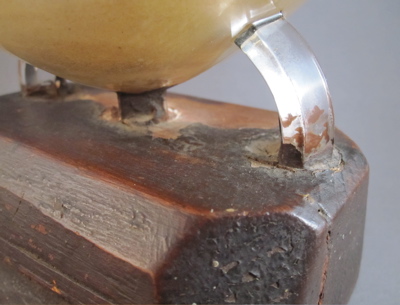 "Ripley & Co. Patd Jan 7, June 14, Aug 11, 1868" is marked on bottom of the intact base of this lamp.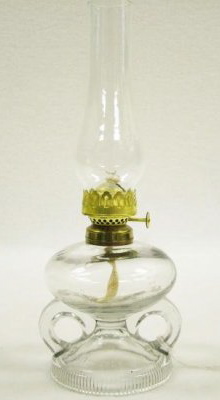 Photo courtesy of eCRATER