A porcelain tea caddy with sloped shoulders and rectangular body, made in China in the third quarter of the 1700s for export to North America and Europe.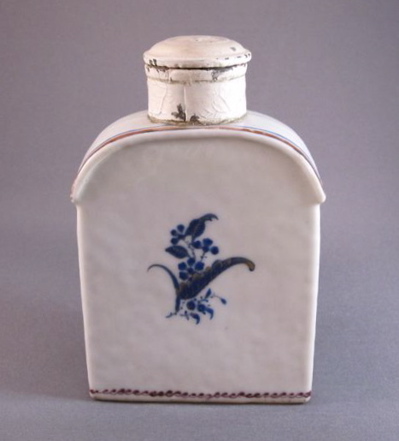 The hand painted cobalt blue decoration with gilt highlights is in the "Jesuit" floral pattern.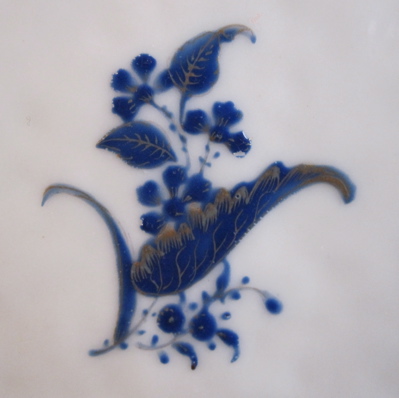 A painted metal lid with embossed star & collar replaces the original floriform finial lid.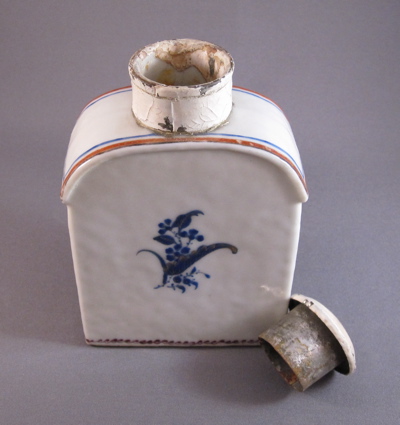 Tea caddy dates from the Qianlong period (1736-95) and measures 5″ high by 3-1/4″ wide.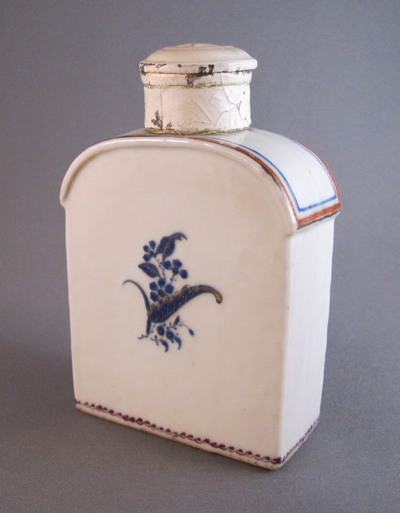 This intact tea caddy with similar form and decoration still maintains its original floriform finial lid.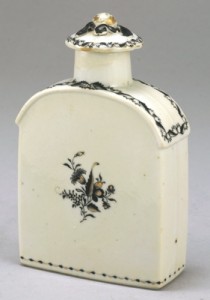 Photo courtesy of Eldred's
Tags: blue & white, Chinese, metal lid, porcelain, Qianlong