English porcelain teapot, stamped WEDGWOOD with amphora vase mark on bottom, measures 9-1/2″ long by 4-3/4″ high.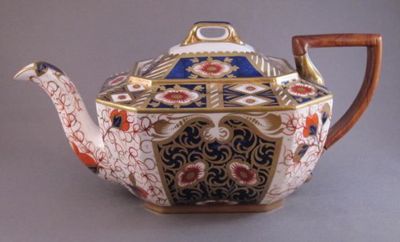 An elegant, polished carved wood handle from the early 20th century replaces the original, which broke off long ago.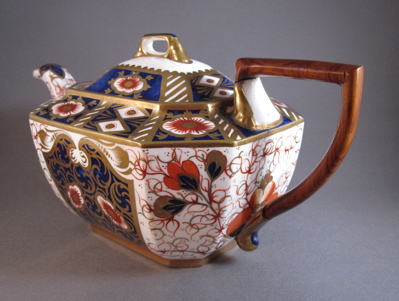 The wobbly wood handle is attached to the teapot with lightweight metal pins at the top and bottom.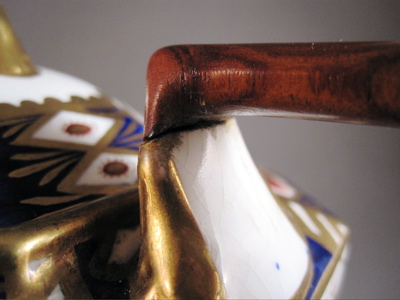 This repair is purely ornamental, as the handle could never withstand the weight of even an empty teapot.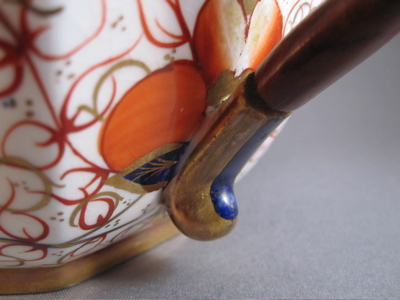 A Wedgwood teapot with the same form as mine shows what the original handle would have looked like.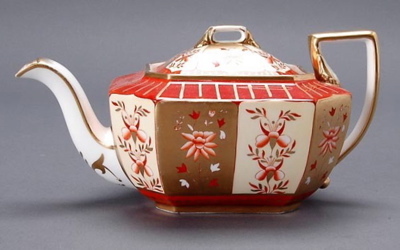 Photo courtesy of Domouchelles
Tags: English, Imari, Wedgwood, wood handle