A tiny copper lustre jug, made in England in the mid-19th century, has an applied decorative gravel band at the bottom. It measures just 2-3/4″ tall.
In America, lustreware became popular in mid-19th century. During the Victorian period, a certain dinner party fad was to place lustreware pieces on a mirrored platform as a table centerpiece and watch the glow of gaslight sparkle and shimmer.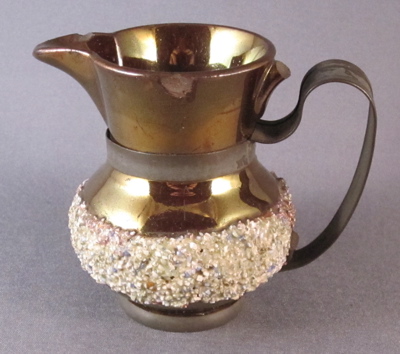 Over 100 years ago, a tinsmith made a sturdy replacement handle with two support straps after the original handle broke off. I particularly like the elegant loop the handle makes at the peak, avoiding the remaining broken fragment of the original.
This jug, with similar form and decoration, shows what the simple handle on my perfectly imperfect jug would have looked like before its disfiguring accident.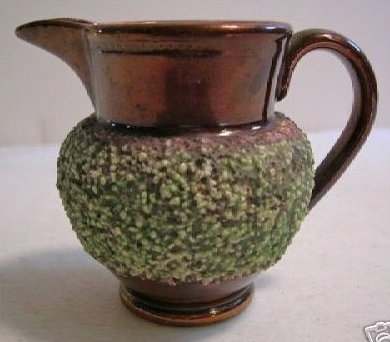 Photo courtesy of best military watch
Tags: English, lustre, metal handle, pottery