Blue & white transfer printed pearlware pottery saucer, showing a group of inebriated cherubs picking grapes. Measures 4-3/4″ in diameter.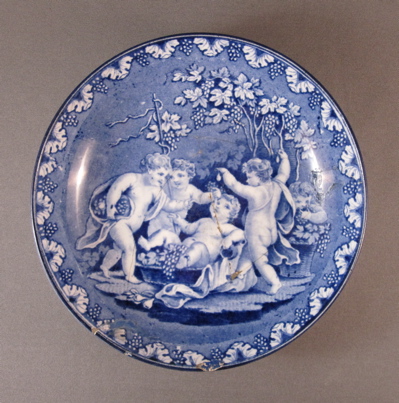 Made in England by Patterson & Co. in the early 19th century.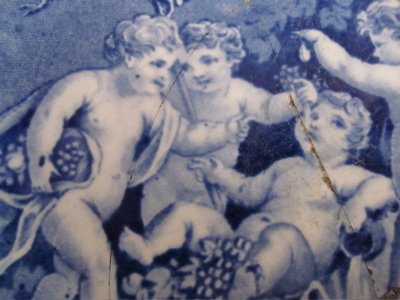 Marked on the bottom with the number "84" in blue, but without a maker's name.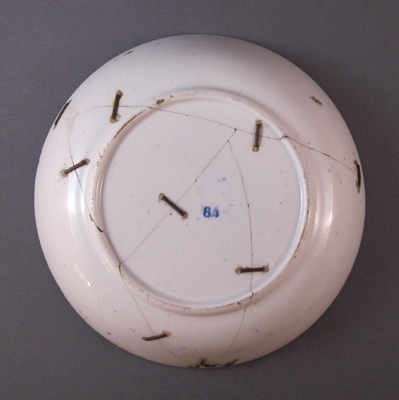 Saucer was repaired in the 19th century and is now held together with one dozen metal staples, including some of the smallest examples I have ever seen at 3/8″ long.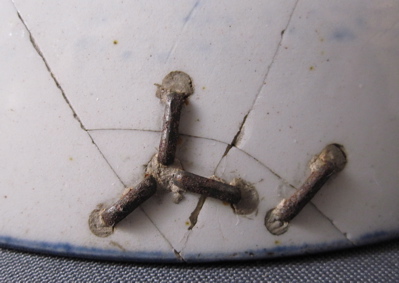 Tags: blue & white, English, pearlware, pottery, staples/rivets