English stoneware pottery teapot with neoclassic molded relief panel design. This form was copied from a c.1790 Spode caneware teapot, which they had copied from Neal & Co. a few years earlier. It was not unusual for manufacturers to "borrow" designs from each other and they would usually vary the spout or handle design just a bit to make the designs more unique.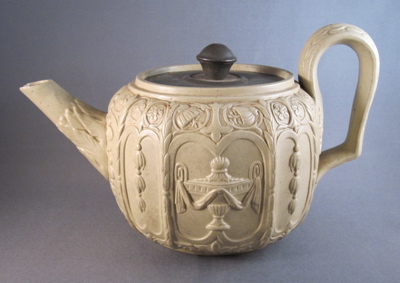 Teapot measures 5″ tall and has an identical urn with swags motif on both sides.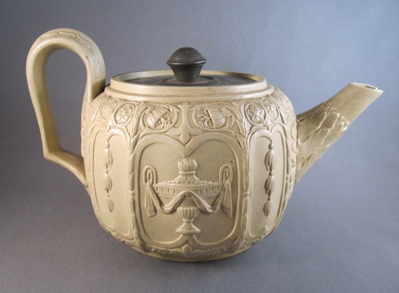 An existing metal lid from another object was trimmed to fit this teapot, after the original stoneware lid broke.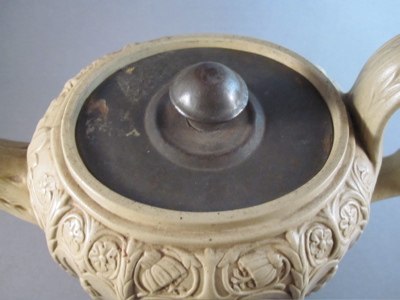 The underside of the flimsy metal replacement lid.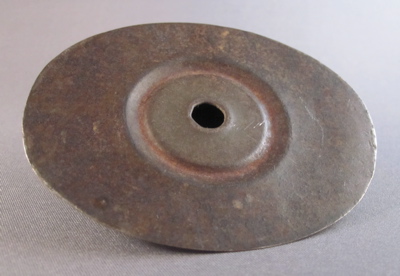 The photo below shows what the original lid would have looked like, before it was replaced by the metal lid. The teapot on the top was made by Neale & Co. and dates from 1778-92. Spode made the bottom teapot, dating from 1790.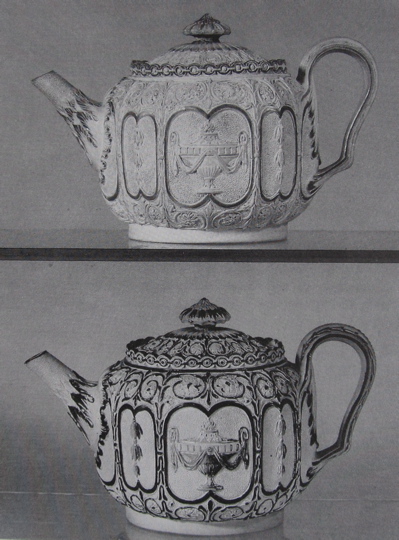 From the book "British Teapots & Tea Drinking" by Robin Emmerson, published in London by HMSO in 1992.