A rare soft paste pottery jug with transfer decoration and overglaze polychrome washes featuring a Napoleonic  political cartoon. Made in Staffordshire, England and marked "T. Harley – Lane End".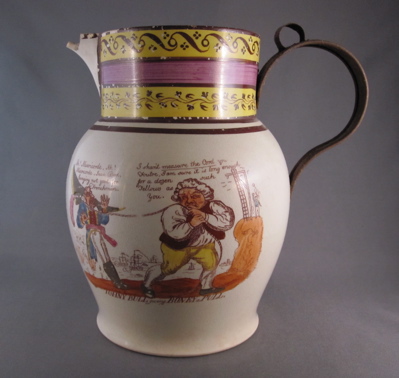 Thomas Harley (1778-1832) produced earthenware jugs and other wares in his Lane End (now Longton) studio from 1805-1812. In 1814 he was involved in a meeting which called for the abolition of the slave trade.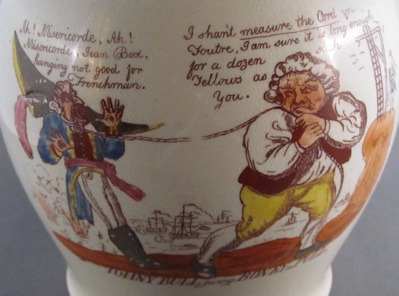 Jug measures 7-1/2″ high and is featured in AN ILLUSTRATED ENCYCLOPEDIA OF BRITISH POTTERY AND PORCELAIN by Geoffrey A. Godden, Bonanza Books Inc., N.Y., 1966.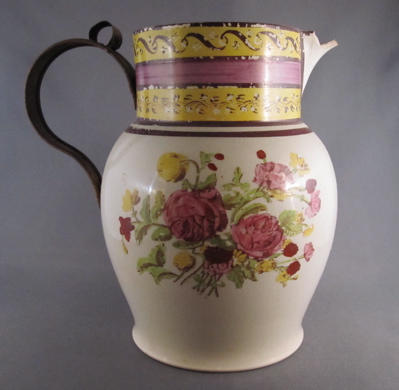 A now rusted metal handle with thumb rest, made by a metalsmith over 100 years ago, replaces the original damaged ceramic handle.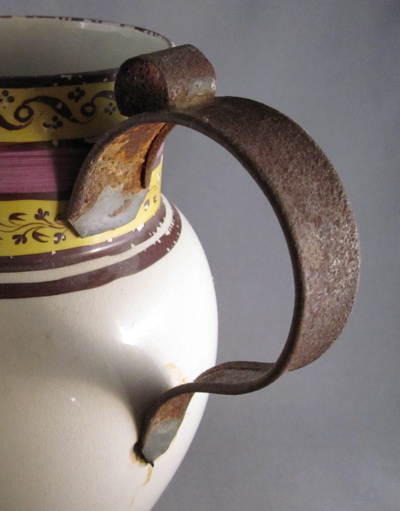 This rare example with intact handle shows what my jug looked like before a clumsy person dropped it.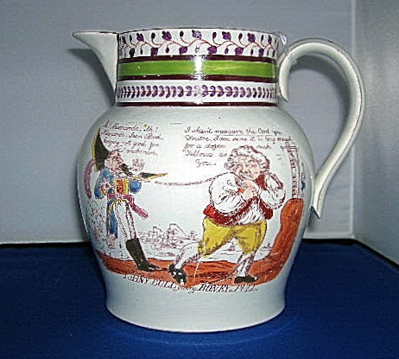 Photo courtesy of Commemorative Ceramics
Tags: commemorative, English, metal handle, soft paste, Staffordshire, transferware