This Chinese export porcelain platter dates from 1760-1785 and has fine hand painted cobalt blue Nanking type decoration and an intricate Fitzhugh border.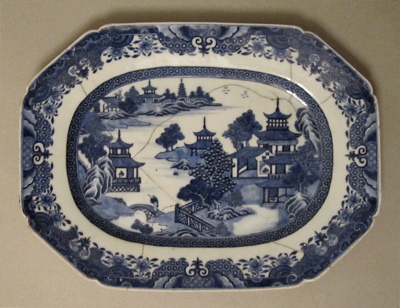 Platter measures 12-1/2″ x 9-1/2″.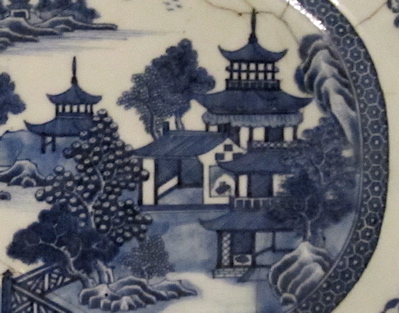 Itinerant menders repaired broken porcelain items such as this platter and charged per staple. 22 metal staples tightly hold the six broken pieces in place.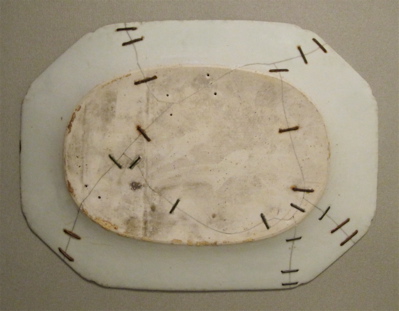 To me, the bottom side showing the staples is just as beautiful as the richly decorated top side.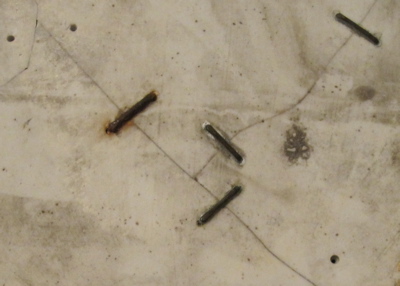 Tags: blue & white, Chinese, Fitzhugh, staples/rivets