A surprising blend of cultures merge when this English cast brass candlestick was attached to a carved Brazil nut pod, after the brass base broke off.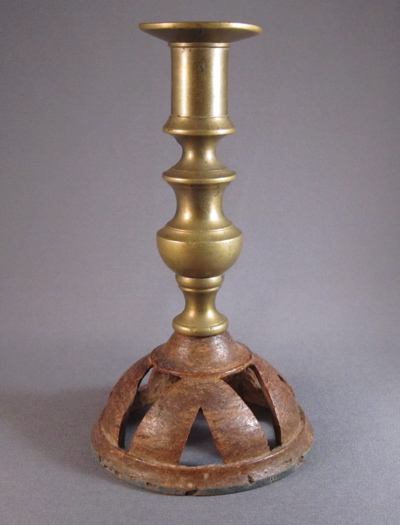 Candle holder with replacement base stands 6.75 inches tall and the repair was most likely done in South America in the early 1900s.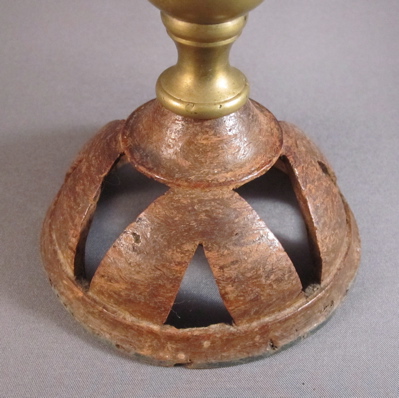 This typical brass candle holder shows what the original base might have looked like.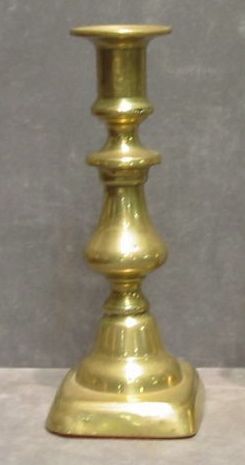 Photo courtesy of Denhams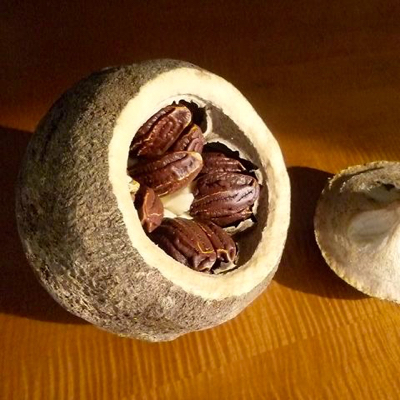 Photo courtesy of The Spice Necklace