What a mess this guy is! It looks like someone threw it out of a moving car. This humble porcelain mug with cobalt blue Nanking underglaze decoration began its life in pristine condition over 220 years ago in China and was most likely exported to North America or Europe.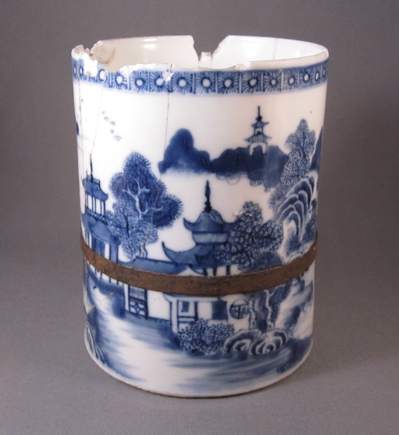 Measures 5″ high with a 3-3/4″ diameter.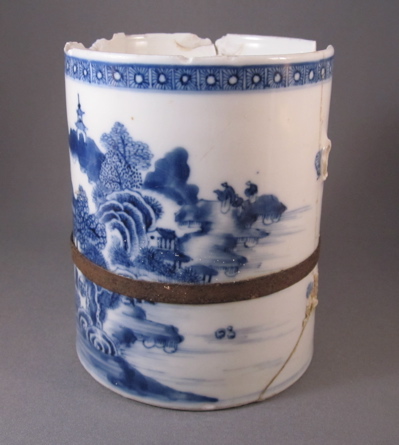 The original porcelain handle seems to have gone missing some time ago. The rim appears to have been nibbled at by a porcelain mouse.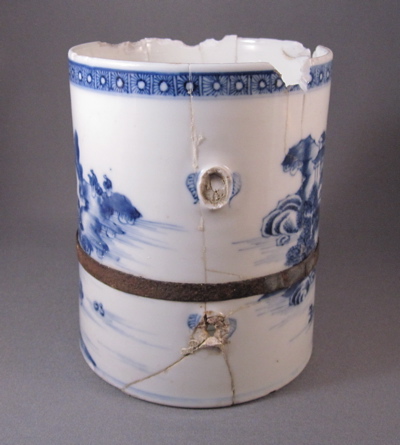 Although this mug is riddled with numerous cracks and chips, it will make a splendid pencil holder.
All that holds the mug together now is a single tin strap, added by a tinsmith in the 19th century.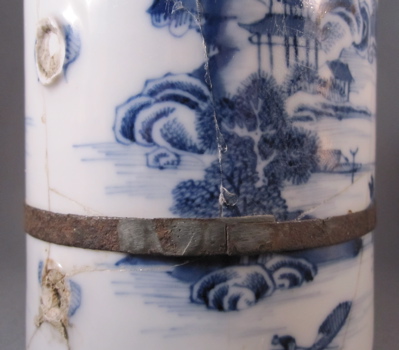 Bits of old fabric strips once sealed the cracks on the bottom. Looks to me like the linen used to wrap mummies.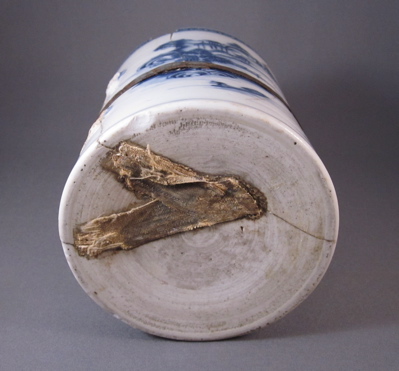 This mug, clearly in much better condition than mine, still maintains its original handle. But I am sure my mug had a much more colorful life.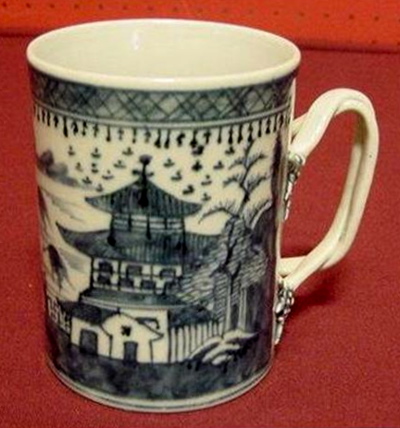 Photo courtesy of Antiques.com
Tags: blue & white, Chinese, metal bands, porcelain