What do you do when a staunch survivor of over 200 years and with multiple battle scars exposing its difficult life appears with a fresh wound? This teapot arrived from overseas with a shattered handle, much to my dismay. I have often said that there is nothing as redundant as a "broken" make-do so I plan on repairing the handle with an inventive repair of my own. Stay tuned.
Lushly decorated porcelain teapot with bun feet and matching stand, made in Derby, England around 1810. Teapot measures 6″ tall and 11″ wide from the tip of the spout to the end of the broken handle.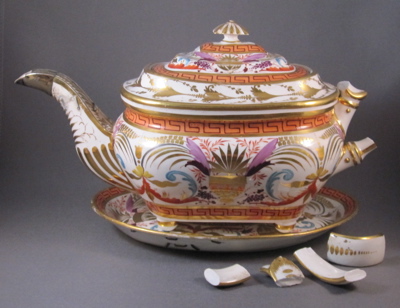 Hand painted polychrome decoration features a stylized gilt cachepot surrounded by elaborate scrollwork, floral flourishes, bunches of grapes and a Greek key border.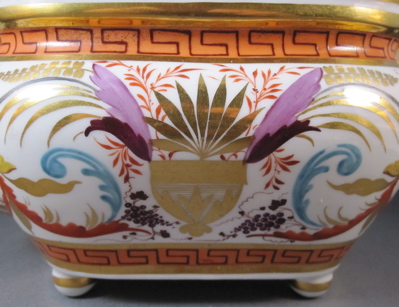 Well over 100 years ago, the tip of the damaged spout was fitted with a gilt-finish metal replacement and the neck was repaired with 5 metal staples, overpainted in white enamel to blend in.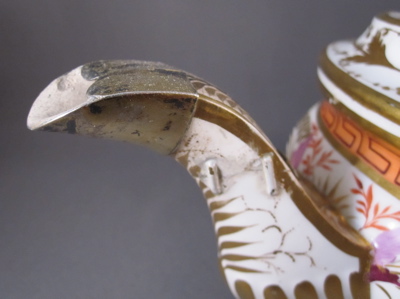 The matching oval tray measures 6-1/2″ x 8″…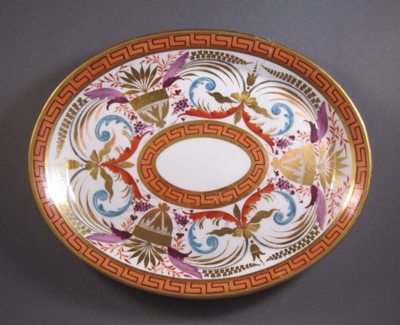 with a symmetrical break…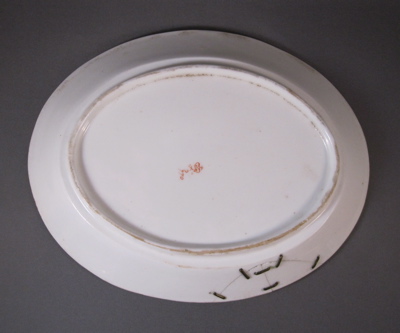 held back in place with the aid of 6 metal staples.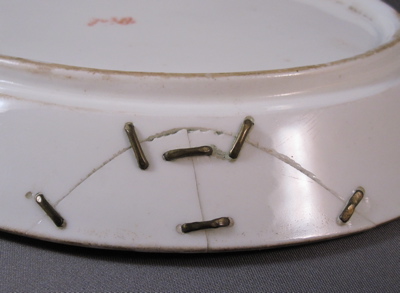 Marked on the underside with a red crown Derby mark and pattern number "770".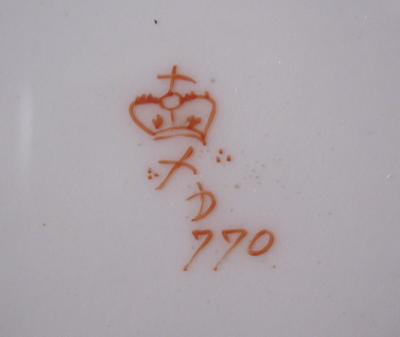 Tags: English, metal spout, porcelain, staples/rivets