A small pear-shaped porcelain teapot made in Japan during the Edo middle period (1704-1800), with underglaze Imari decoration of birds and flowers in cobalt blue, iron red and gold.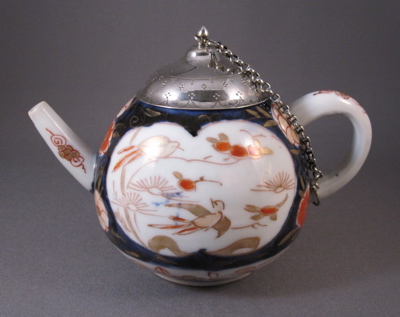 Measures 3-1/2″ high, 5-1/4″ wide.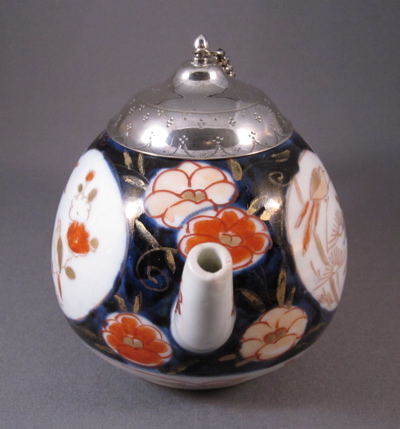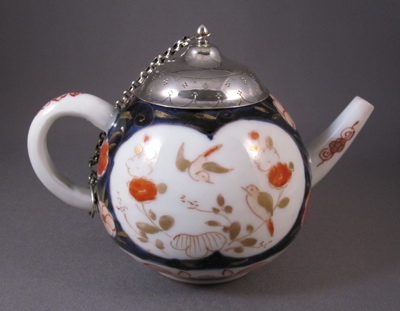 Silver replacement lid with chain, engraved decoration and Dutch hallmarks is from the early to mid 1800's.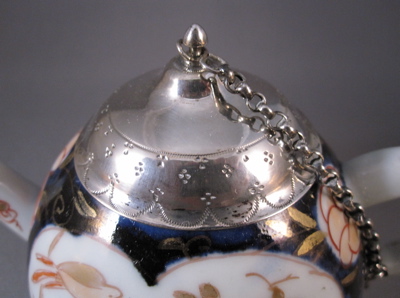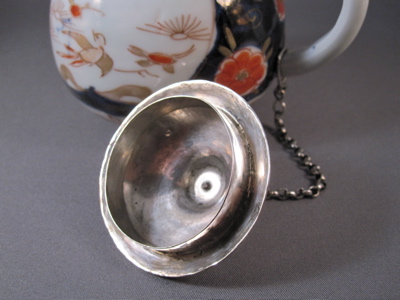 This nearly identical teapot shows what the original lid on mine would have looked like before the silversmith got a hold of it. Thanks Hans!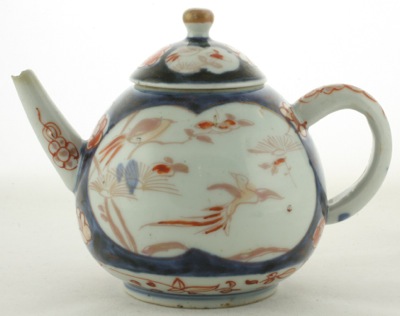 Photo courtesy of Pater Gratia Oriental Art