This large porcelain sauceboat was made and decorated in China and dates from the Qianlong period (1736-1795). Sauceboats (aka gravy boats) were part of larger dinner services, exported to North America and Europe and snatched up by wealthy customers eager to display in their china cabinets.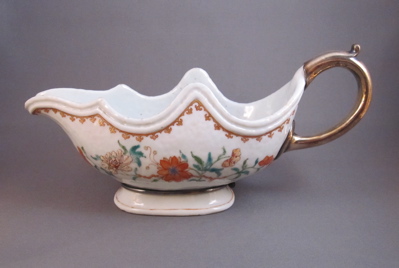 A skillful hand decorated the gravy boat with polychrome enamel flowers and an iron red border with gilt detailing.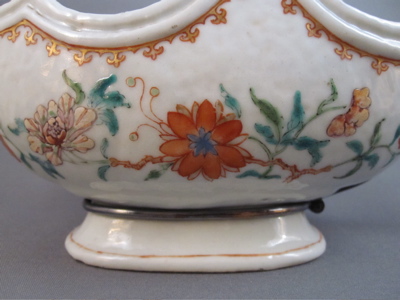 Even the interior is painted with peony flowers and a blue zig zag fence, visible once the last bit of gravy has been consumed.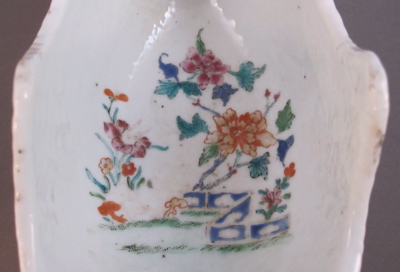 The broken handle has been replaced with an ingenious solid silver removable replacement, held together with screws and hinges. The craftsmanship is superb and unlike any other I have seen.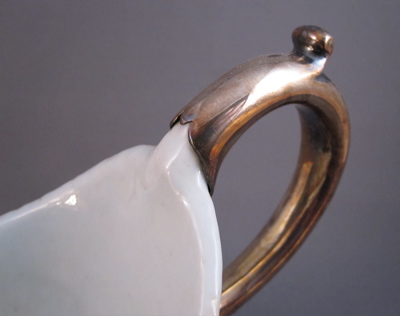 Only the wealthy would have able to afford this type of intricate repair, which keeps the body intact and without the intrusion of piercing rivets and bolts.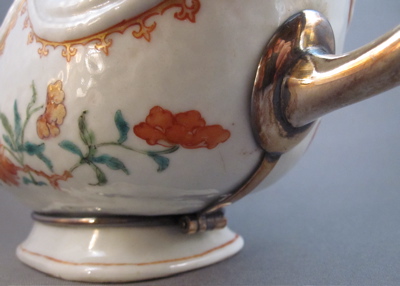 Sauceboat measures 4-1/2″ high and is 9-1/2″ long.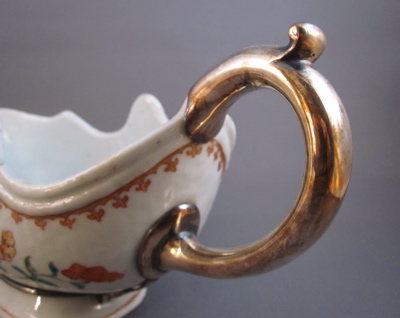 This shows what the simple loop handle on my similarly shaped sauceboat may have looked like before it broke off.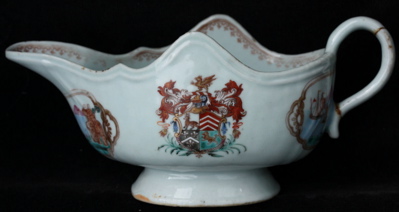 Photo courtesy of Guest & Gray
Tags: Chinese, metal handle, porcelain, silver