This globular form teapot was made in China during the Qianlong dynasty (1736-1795) for export to Europe and North America. It measures 5″ tall and 7-1/2″ wide from spout to handle and is decorated in the rouge-de-fer palette, with painted flowers in asymmetrical reserves using red, orange, and black enamels with gilt highlights on a chocolate brown ground. Batavian ware, aka Capuchin ware or Cafe au lait, was highly favored by the Dutch and named for the city of Batavia (today Jakarta, the capital of Indonesia), the center of Dutch trade in the 18th century.
An iron sleeve with sawtooth edge covers the tip of the broken spout, replaced in the 19th century by a local tinker or itinerant china mender. A simple loop iron handle, bearing the remains of white gesso, replaces the broken original. Unlike many similarly replaced metal handles I find wrapped in rattan, this one shows evidence of being an armature, upon which layers of compound were applied then painted to emulate the original form and surface. As this type of unstable compound deteriorates over the years, dealers and collectors have been known to chip away at it, exposing the bare metal. The conservator in me likes an original crusty, compound-laden handle but the collector in me prefers a more esthetically pleasing clean metal surface.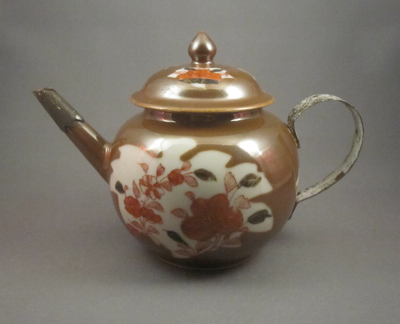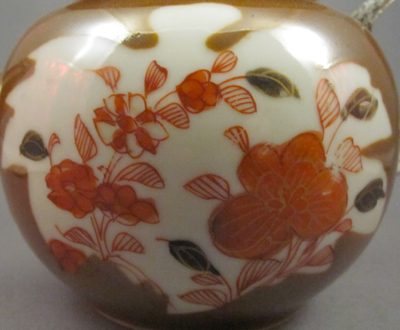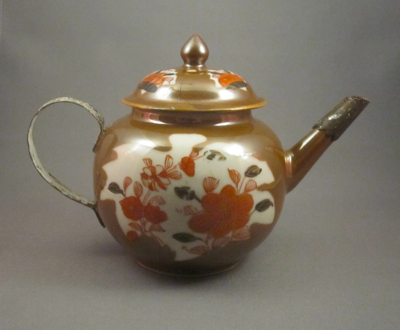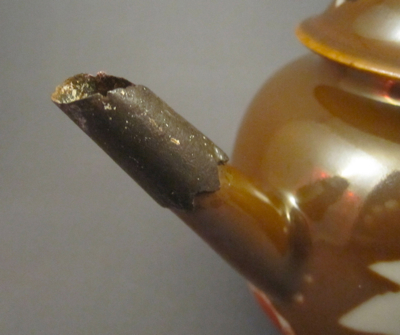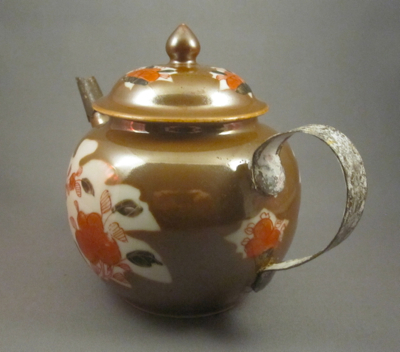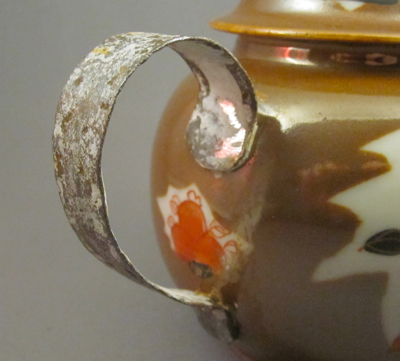 This teapot, with nearly identical form and decoration, still has its original handle and spout. But in my humble opinion, it is not nearly as interesting as mine.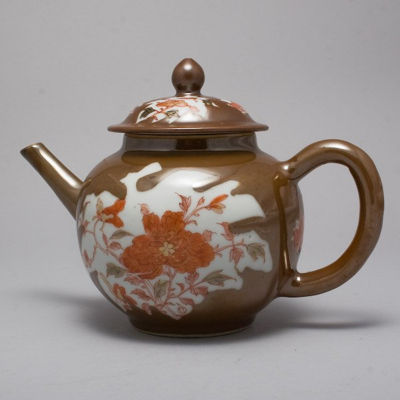 Photo courtesy of LiveAuctioneers
Tags: Chinese, globular, metal handle, metal spout, porcelain