This large cream colored milk jug with sprigged decoration of hunters, horses and hounds was made in England in 1815 and bears the mark of the Chrysanthemum Factory, so-called because of the design of the pad mark on the underside. It was made by Charles Bourne and Chetham & Robinson and proved to be a popular design, as it was manufactured in many different forms, sizes and colors.
The striking dolphin shaped spout is minus its original lower half, replaced with a silver one by a tinker or jeweler long ago. It was expertly made as a cuff, snugly attached to the broken remains encased within. The ill-fitted lid, which came with the jug, seems to have been added at a later date by a previous owner. The jug stands 7-1/4″ tall without the lid.
Thanks to Benjamin Allen, whose Facebook group Sprigged & Relief Moulded Jugs helped to identify this piece.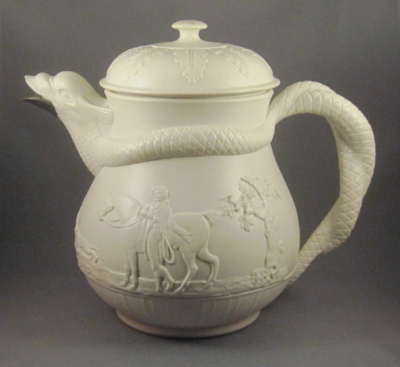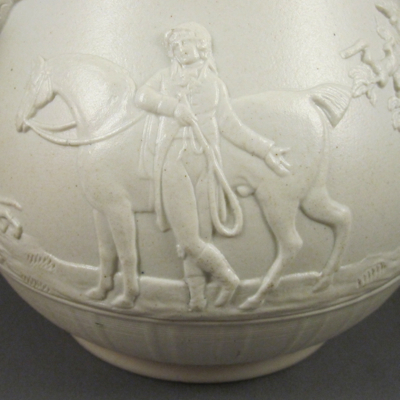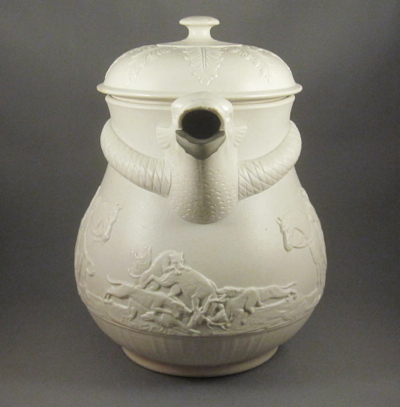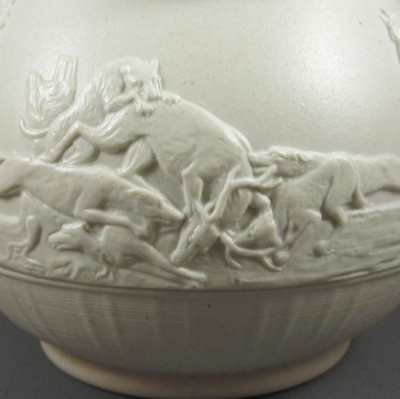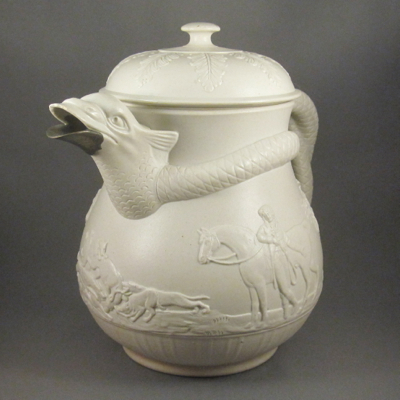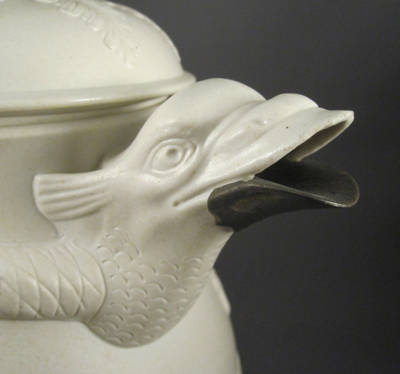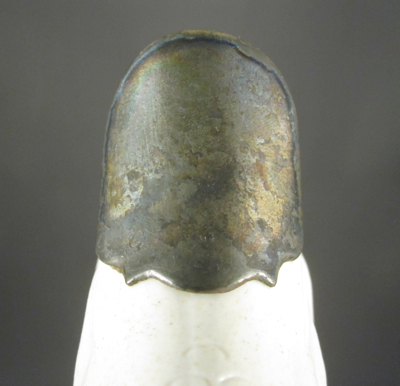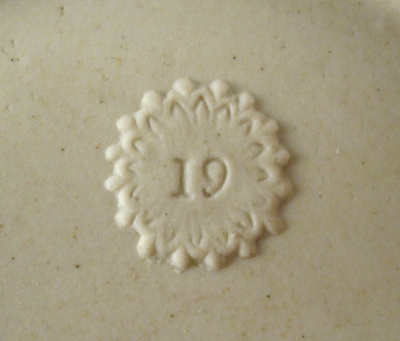 This small cream jug gives you an idea of what the original spout on my larger jug looked like before it was brought to the tinker for repair.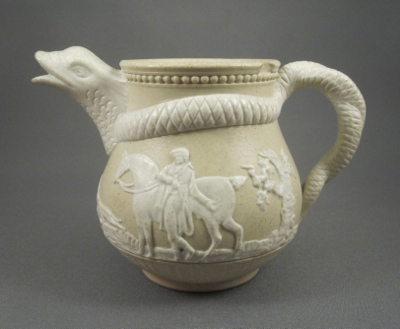 Tags: English, metal spout, silver