An English porcelain cup made by Beech & Hancock in Stoke-on-Trent in the late 1800's has hand-painted color washes over a "Pekin" transfer design.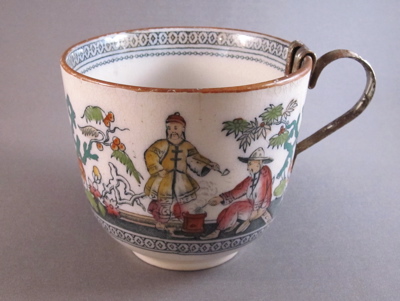 This popular image of two Chinese opium smokers was later altered, deleting all traces of the once legal past time.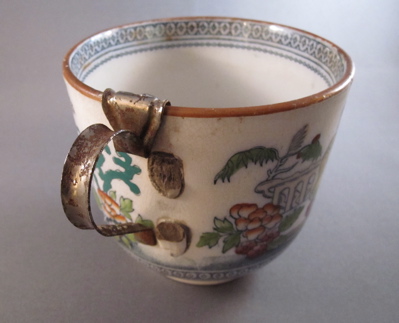 The unusual "do-it-yourself" removable handle from the early 1900's looks like something found at a local hardware store. The remains of the original handle are clearly visible.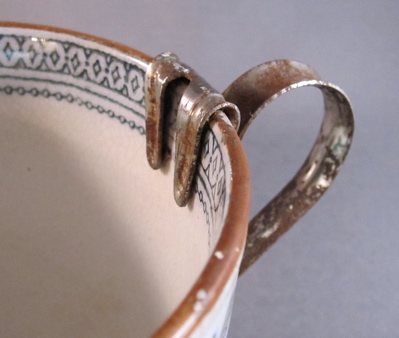 A plate showing the later design, minus the opium pipes and more family friendly.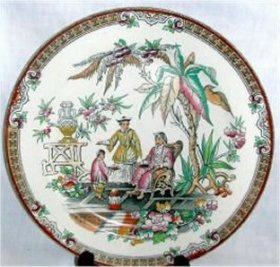 Photo courtesy of the great, great grandson of maker James Beech
Tags: English, metal handle, porcelain