This ornate sterling silver serving piece has a carved mother of pearl handle with an etched monogram. It was made during the Victorian period (1837-1901), most likely in England. Although I can not say for certain, its asymmetrical form suggests it to be a fish or jelly server. It measures 8.5 inches long.
At first glance you may wonder why this seemingly "perfect" server ended up in my collection of inventive repairs, but upon closer inspection, you can spot a subtle repair. The mother of pearl handle cracked in half at a fragile stress point and was reassembled using pins and a silver mount. Also, the neck has been replaced with two wires clumsily soldered to the blade. In my opinion, the pattern of the four pins on the front and the wonderfully shaped brace on the back only enhance the original design, adding a unique charm to this piece.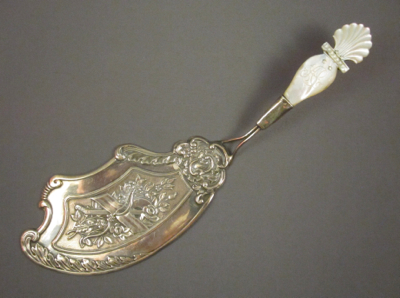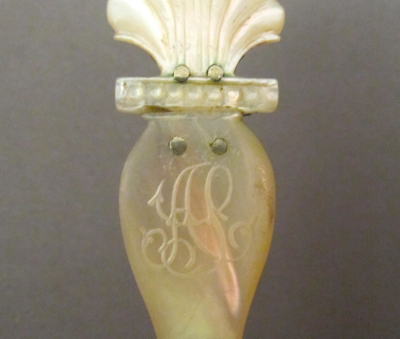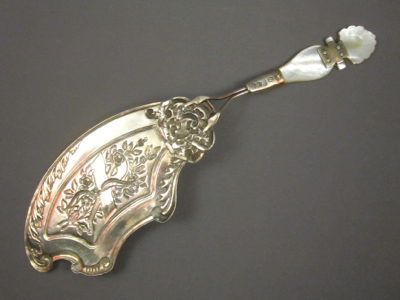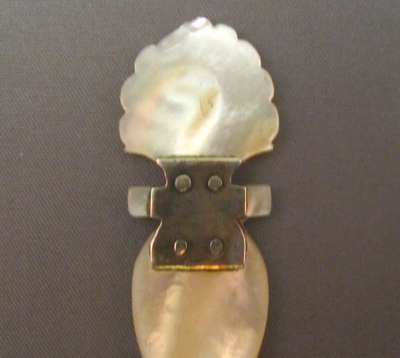 Here's a server with similar form, described as a fish server.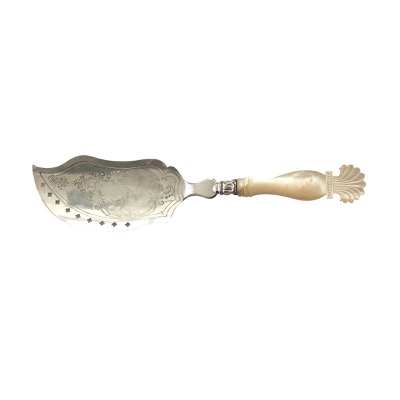 Photo courtesy of eBay
Tags: silver, staples/rivets