This English child's mug, boldly decorated with characters created by illustrator and author Florence Kate Upton (February 22, 1873 – October 16, 1922), is made of porcelain and measures 2-3/4″ high. Her ubiquitous Dutch Dolls and Golly characters are represented here with strong graphics and in full color. The underside has an embossed lithophane image of a girl and boy, visible only when held up to the light. The printed registration mark on the underside dates this mug to 1905.
Second only to the Teddy Bear, the Golly was the most popular toy in Europe in the early 1900s. Although Upton wrote Golly as a lovable, benign character, the image and original name Gollywog eventually became a controversial figure, sparking outrage. Without a patent, other manufacturers copied the likeness and portrayed the character as lazy and evil, becoming a negative symbol and an embarrassment to the black community. The Guardian wrote an article in 2009, "From bedtime story to ugly insult: how Victorian caricature became a racist slur", explaining the controversy.
Perhaps, during an all-doll tea party, the fragile mug was dropped by its young owner and the handle snapped off. Rather than being tossed out, the broken mug was taken to a china mender who reattached the handle using two metal cuffs and rivets. I am surprised that I don't come across more examples of early repairs on children's items, as I imagine many tiny hands had trouble grasping the precious ceramic toys they were given to play with, long before the invention of plastic.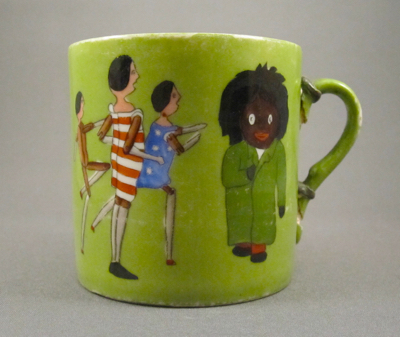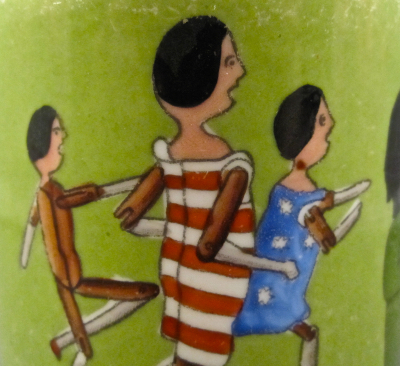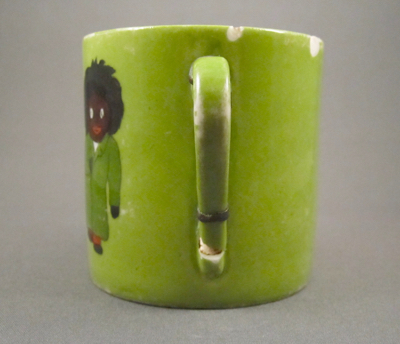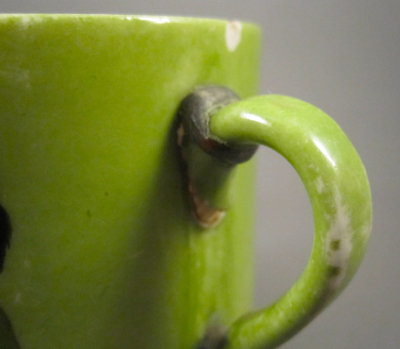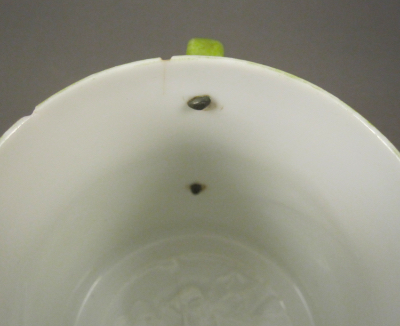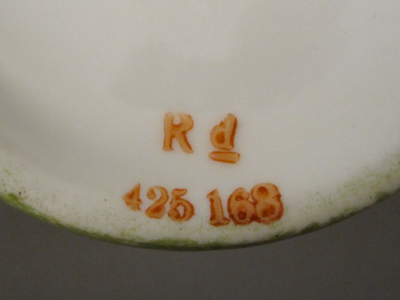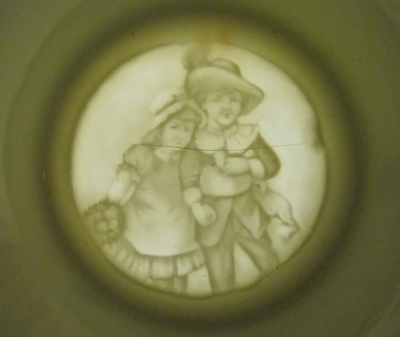 Tags: English, porcelain, staples/rivets