This Chinese export baluster form milk jug with sparrow beak spout was made during the Qianlong period (1736-1795). The Mandarin style decoration of a child visiting a doctor or dentist while his parents look on is finely painted in the Famille Rose palette using polychrome enamels. Jug measures 5″ high
It is not uncommon to find 200 year old examples of Chinese porcelain with inventive repairs, as they were used daily and accidents happened. What makes this one extra special is the finely made silver replacement handle. It is more common to find replacement handles made of tin with support straps or bronze wrapped with rattan. But judging by the fineness of the repair, the owners were most likely wealthy and took their broken vessel to a silversmith who made this delicate replacement handle. The jug also has a metal staple stabilizing a crack near the rim, further proof of its early, rough life.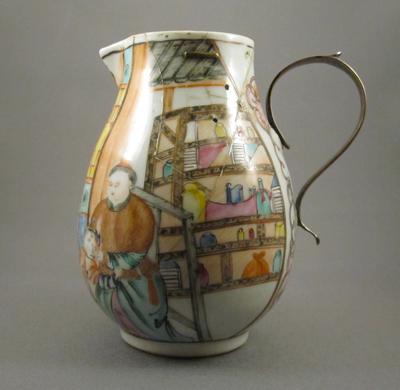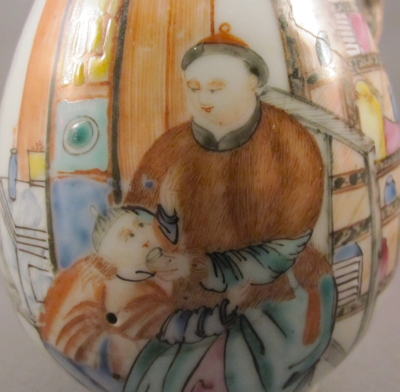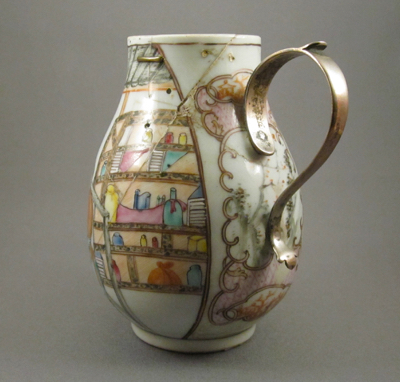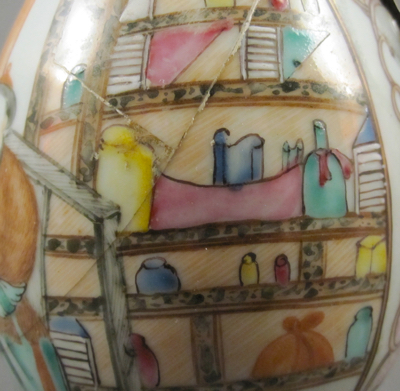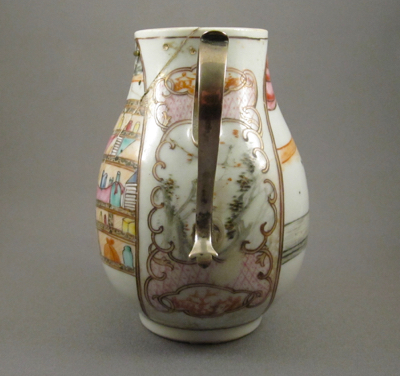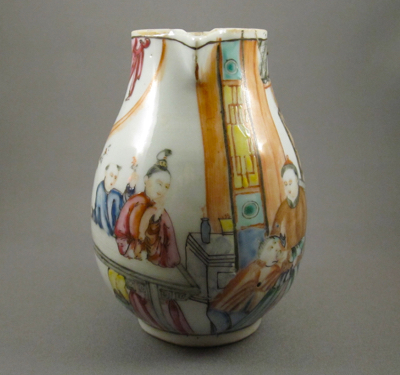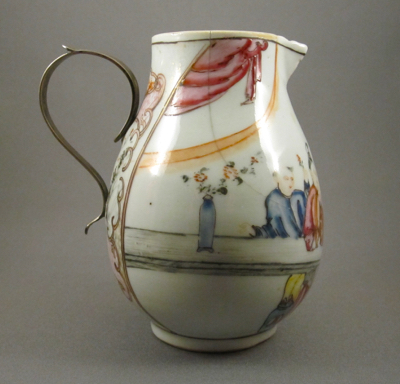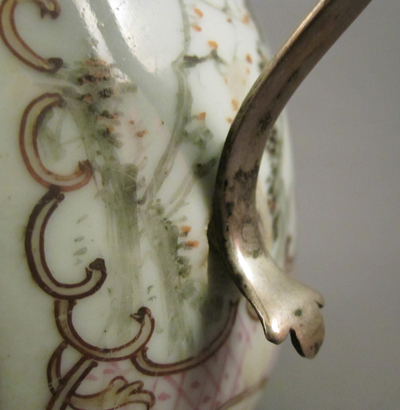 This jug of similar form and decoration shows what the original handle on mine would have looked like.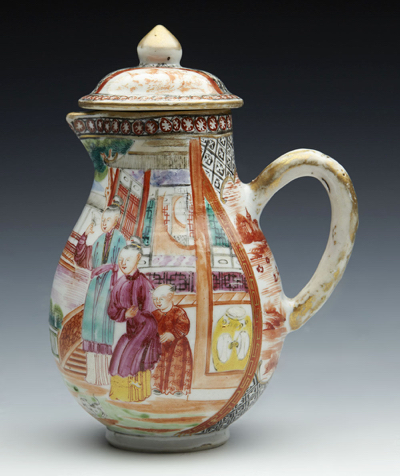 Photo courtesy of eBay
Tags: Chinese, Mandarin, metal handle, porcelain, silver