This attractive porcelain saucer was made in China, c.1765-1775, during the Qianlong Period. It measures 1.25 inches high, 4.75 inches diameter and is decorated in the Mandarin palette with polychrome enamels, featuring a vignette of 5 figures on a terrace and birds along the border.
The saucer must have chipped rather badly, as a large metal cuff with a 2 inch decorated flattened metal staple covers a damaged area beneath. This unusual repair appears to have been crafted by a tinker, sometime in the 19th century.
I bought this, along with a mismatched tea bowl, from one of my favorite shops in London and was told by the owner "… we bought this little saucer yesterday with a lovely metal 'plate' tinker repair and supporting bar, the bar is etched with little line decoration, I don't think I have ever seen a repair like this before, it does come with a bog standard riveted tea bowl, we would split them but the bloke we bought them from told me they had been together on his mother's mantlepiece for at least 70 years, and I am a bit sentimental like that."
The last photo shows the tea bowl, which I will post at a later date.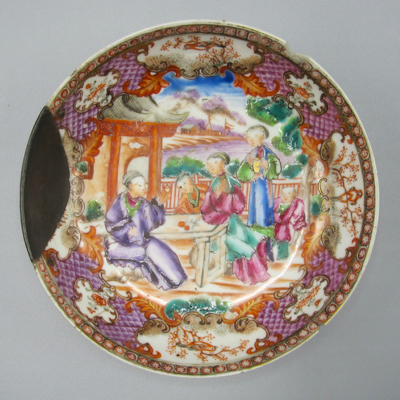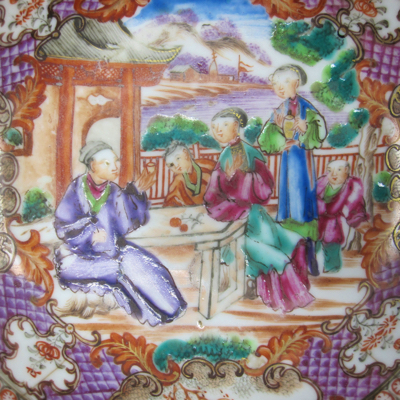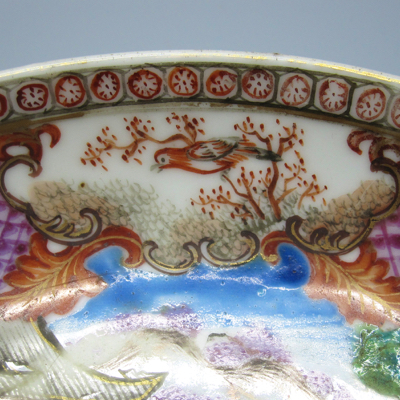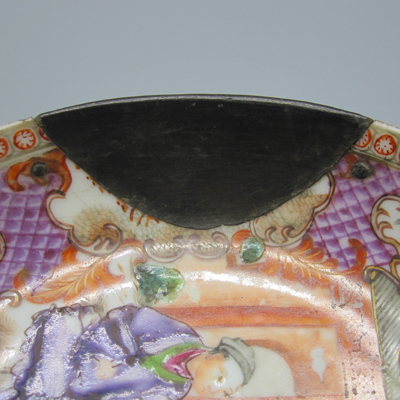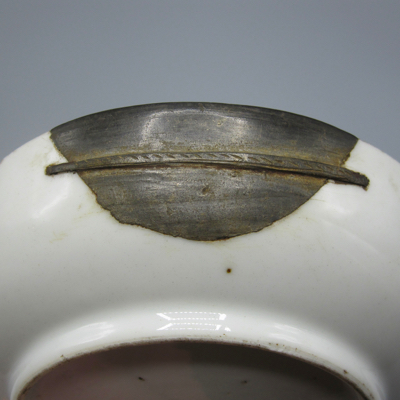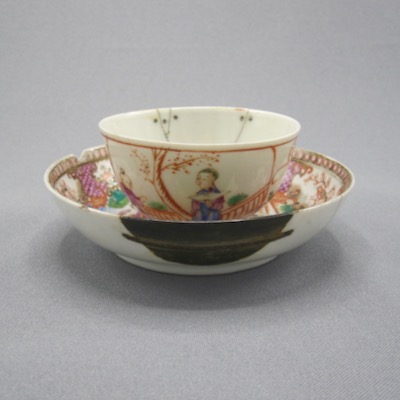 Tags: Chinese, Mandarin, metal cuff, porcelain, Qianlong, staples/rivets