Also known as Bennington pottery, this yellow ware pottery pitcher has a lustrous manganese brown glaze. American Rockingham, made in Bennington, Vermont in the 19th century, is named for the Marquis of Rockingham, whose works produced a ware of similar color in England.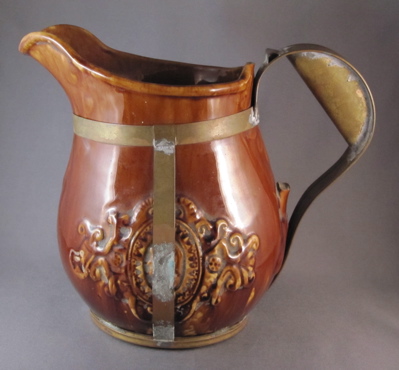 Jug measures 7-1/2″ high and has a replaced brass handle and straps, most likely made by an itinerant brazier. The unusual choice of brass compliments the warm glaze tones.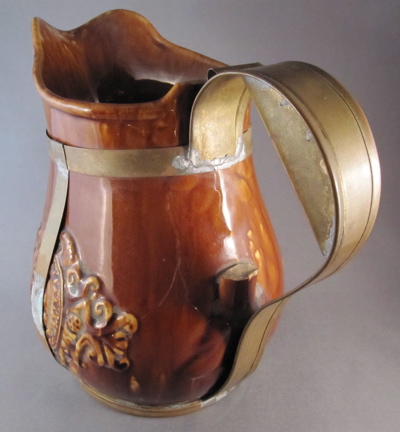 Similar jug showing what the handle on my jug might have looked like.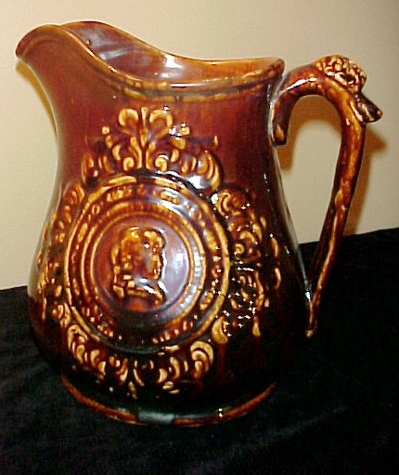 Photo courtesy of Ruby Lane
Tags: American, brass, metal handle, pottery