English pottery jug made for export to the American market in 1830, with copper lustre glaze and bat printed black transfer decoration on a canary yellow ground. Attributed to Enoch Wood, an earthenware manufacturer at the Fountain Place Works, Burslem, UK.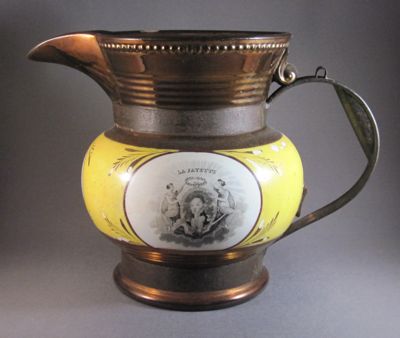 The transfer decoration depicts Marquis de Lafayette (1757-1834), the French aristocrat and military officer who served under George Washington in the American Revolutionary War.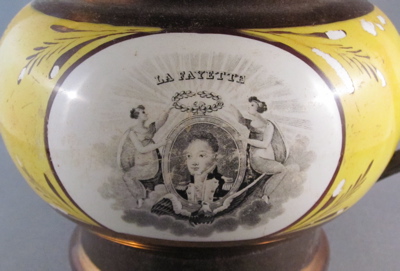 The front of the jug has a cartouche containing a generic fruit still life.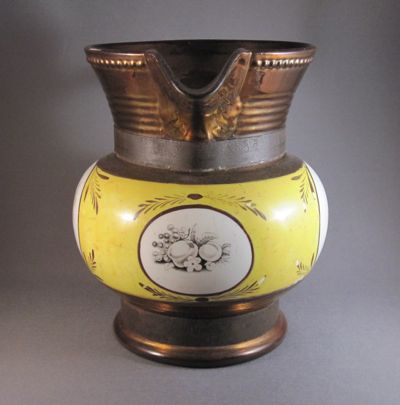 This impressive jug measures 7-1/2″ high.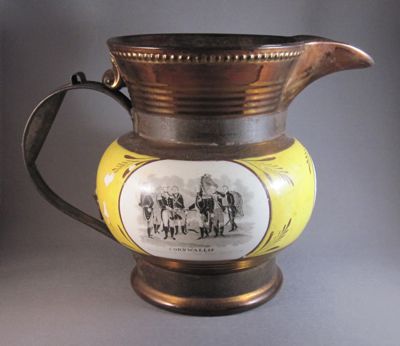 The other side shows General Cornwallis resigning his sword to Washington at Yorktown, Oct. 19, 1781.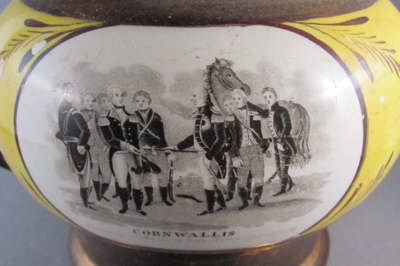 A tinsmith created this substantial metal handle and bands which replaces the broken pottery handle. Fragments of the original handle remain on the jug, revealing the reddish brown color of the clay.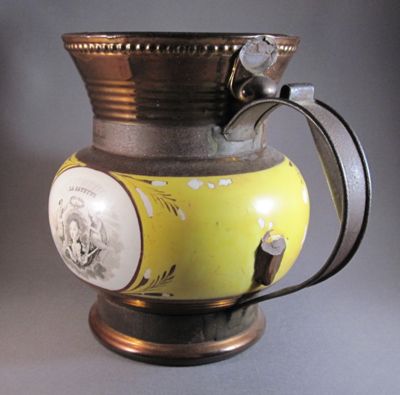 This similar jug in pristine condition shows what the original, more elaborate handle looked like before it broke off.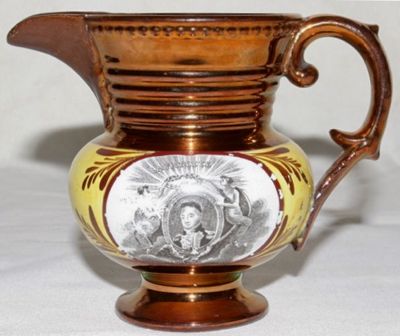 Photo courtesy of Live Auctioneers
Tags: commemorative, English, lustre, metal handle, transferware