This petite brass candle holder with turned wood replacement base stands just 3.25 inches high. As there's not much to go on here, it's hard to know exactly what it looked like intact. It appears to have been made in England in the late 1800s.
I come across brass antiques with inventive repairs less frequently than ceramic examples, as they are more durable. Please click on these 3 other examples of brass candle holders I previously posted, each with interesting early repairs: Brass candle holder with wood base, c.1880, Brass candle holder, c.1880, Brass candlestick with nutty base, c.1875.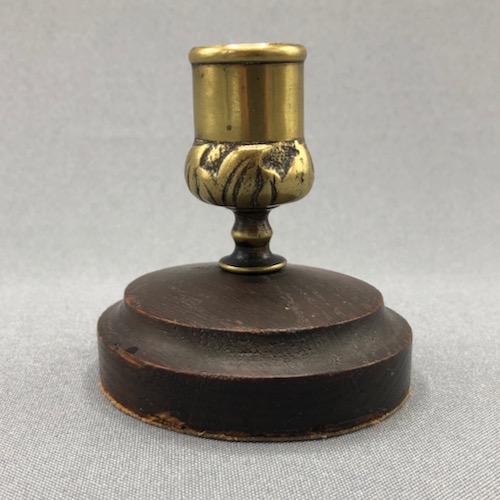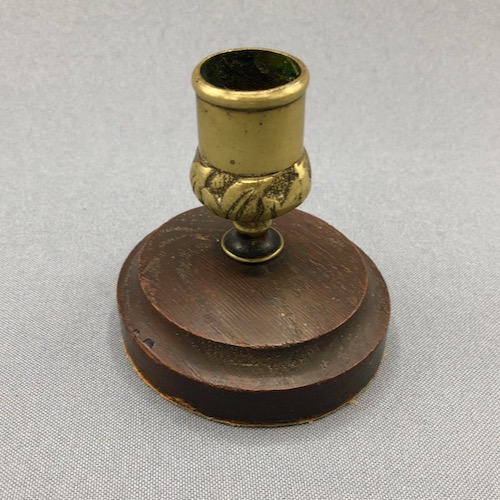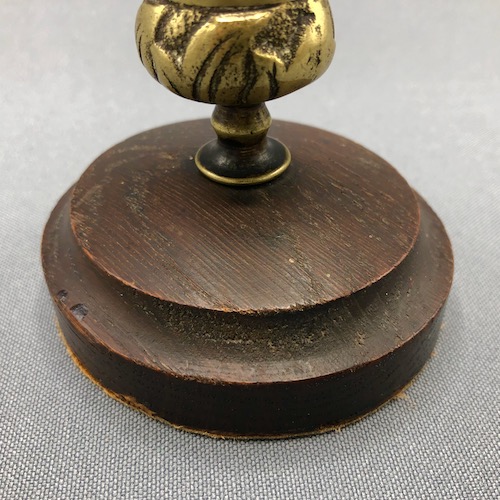 Unless I find an exact match to my remaining fragment, I can only imagine what the complete candle holder looked like. Here's a grouping showing a multitude of different bases so let your imagination run wild.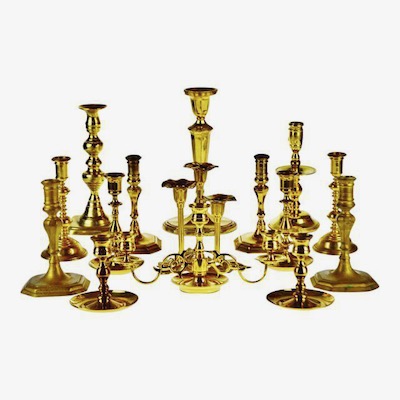 Photo courtesy of Birchard Hayes & Company