Also known as a "Bachelor's teapot" this small English stoneware teapot with a low round shape from the early part of the 19th century has an "Egyptian black" or "shining black" glazed finish and stands 3-1/4″ tall. Some collectors and dealers believe tiny teapots such as this to be miniatures or part of a child's tea set.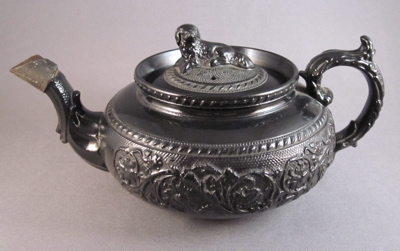 Spaniel lid finial is similar to the one on my post dated 3/12/10, English black teapot, c.1810.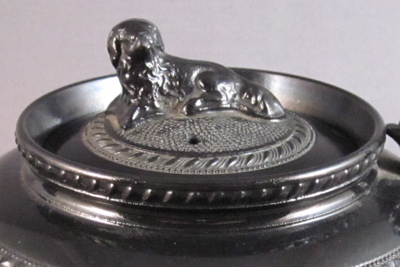 Ornate low relief scrollwork design surrounds the teapot and carries over to the handle design.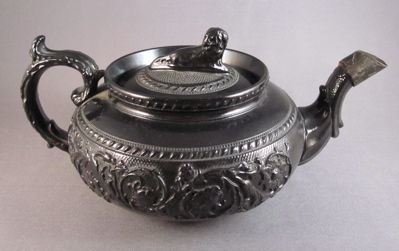 The end of the broken spout is repaired with a simple tin collar, one of the most common and simplest of metal repairs.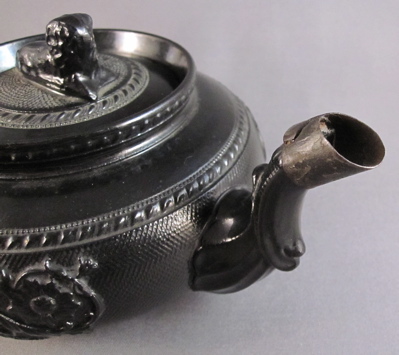 Tags: basalt, English, metal spout, pottery, stoneware