This serving dish was made in England by Wedgwood, c.1830. It is decorated with a blue transfer scene depicting buildings, ships, trees, and overscaled flowers along the border. On the underside is the stamped mark "WEDGWOOD'S STONE CHINA". It measures 9 inches square.
Well over 100 years ago when this dish broke in half, it was brought to a "china mender" who repaired it using 12 metal staples, aka rivets. Originally it had a cover but I am guessing that when it took a tumble the lid was broken beyond repair. But at least the more functional piece survived and thanks to the handiwork of a 19th century restorer, this dish can still be used today.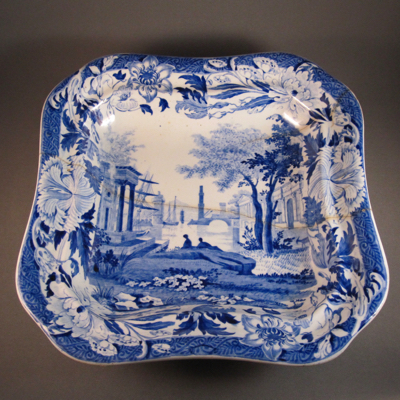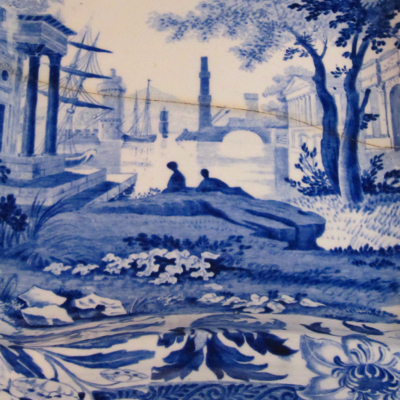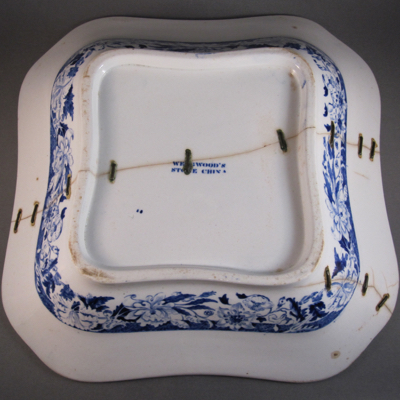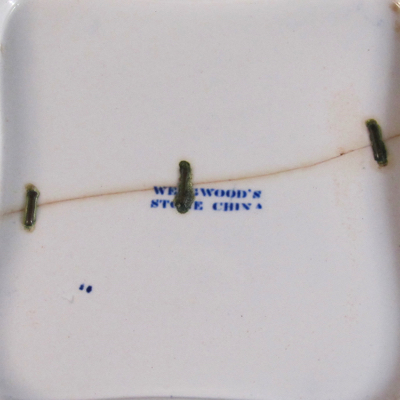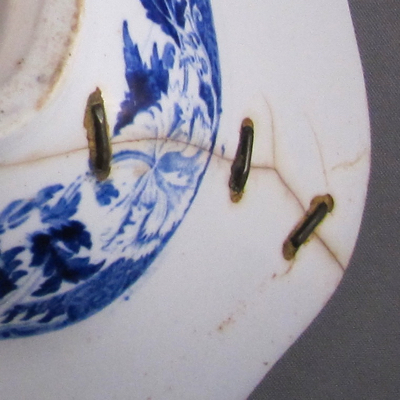 This covered dish of similar form and decoration still has its original cover.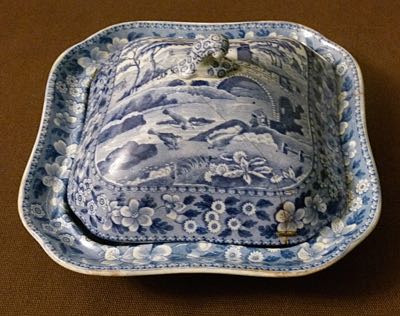 Photo courtesy of eBay
Tags: blue & white, English, staples/rivets, Wedgwood