English silver lustre glazed pottery teapot with faceted, beaded & gadrooned body, stands 5.75 inches high and is 9.5 inches long.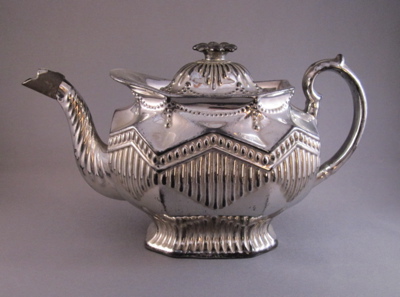 One of the most common inventive repairs is a teapot spout replacement tip or shield. This repair was made by wrapping a single triangular shaped piece of tin and soldiering in place.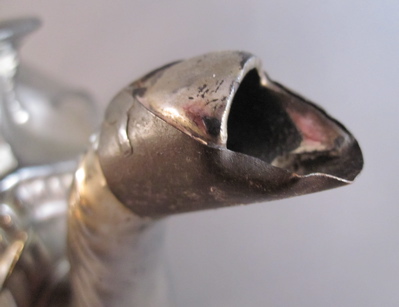 Another view of the teapot with its replaced spout tip.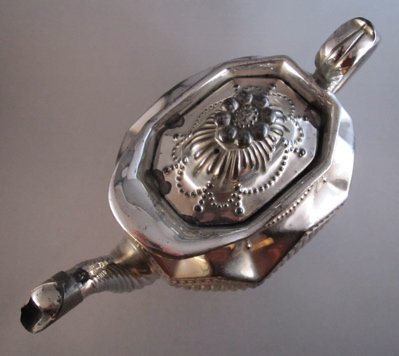 An almost exact example is shown with a more elaborate eagle's head handle.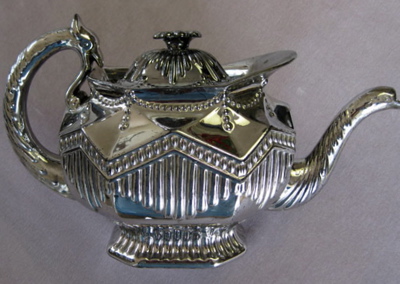 Photo courtesy of Cathcart's Antiques
Tags: English, lustre, metal spout