A unusual Chinese porcelain baluster form cruet jug with beak spout, stands 5-1/2″ high. It is decorated in the Chinese Imari pattern, using cobalt blue and iron red enamel washes and gilt highlights.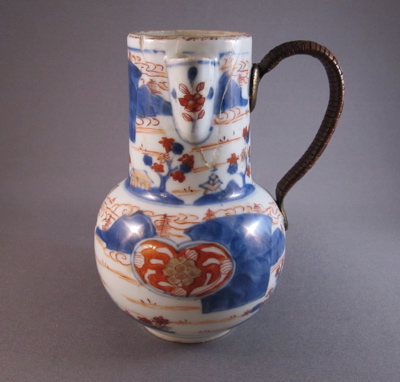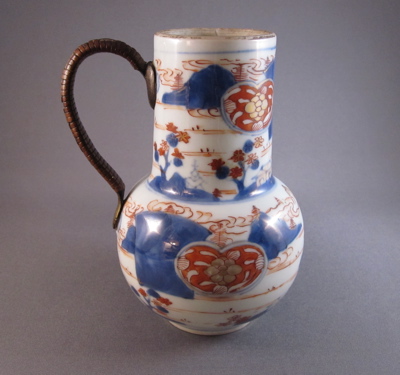 The original porcelain handle has been replaced by a woven rattan covered gilt bronze handle, set at right angle.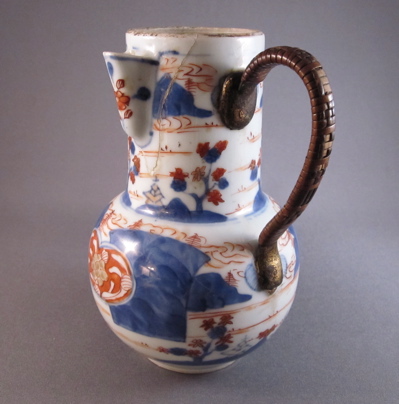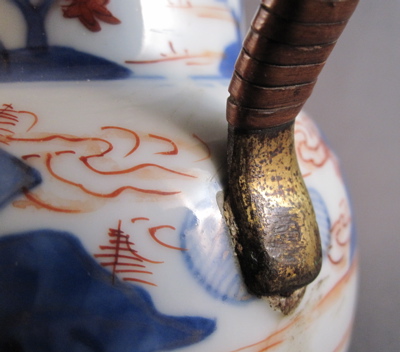 These three examples of similarly formed cruet jugs each have their original handles & lids.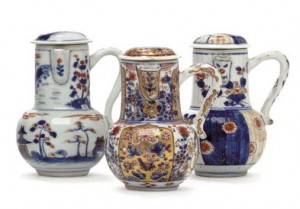 Photo courtesy of Christie's
Tags: bronze, Chinese, Imari, metal handle, porcelain, rattan