American brown glazed stoneware bean pot with lid, measures 5-1/2″ high and is 8-1/2″ wide from handle to handle.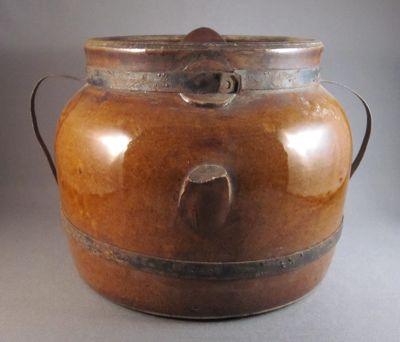 A mismatched lid from another piece has been "married" to this pot.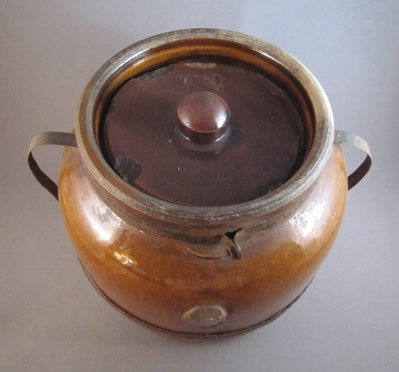 The lid has an incised number "2" on the top right edge.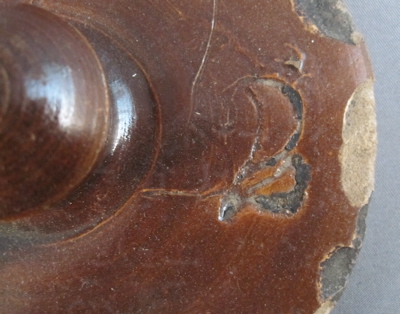 This was most likely made in Ohio or Pennsylvania in the late 1800's.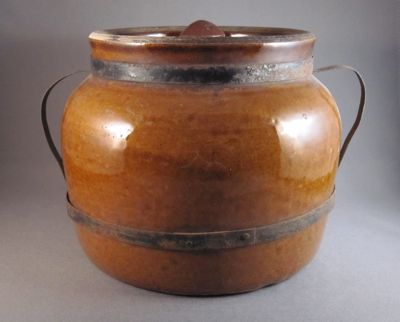 When the single applied stoneware handle broke off, twin metal handles and straps were attached to "improve" upon the original design. The small, lightweight handles are out scale with the heavy pot and have become misshapen from use.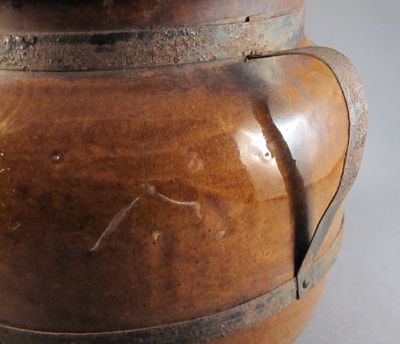 A metal support strap around the top has a bolt and nut to insure a tight fit.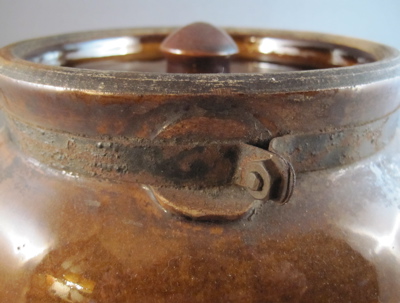 This pot still has its original single handle.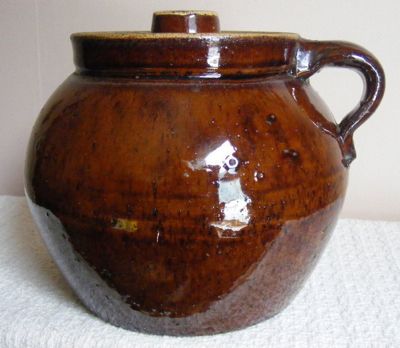 Photo courtesy of Cyber Attic
Tags: American, metal handle, pottery, stoneware