Porcelain plate made in England by Worcester in the late 1700s is brightly decorated with cartouches containing colorful floral sprays surrounded by gilt scrollwork and a scale background of mottled cobalt blue.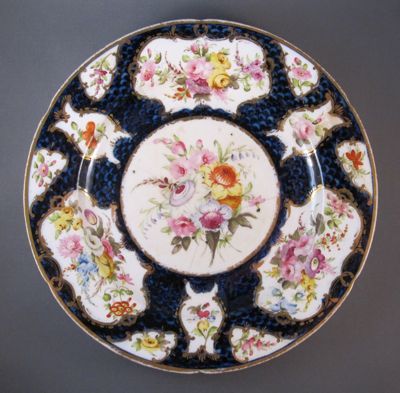 Unsigned plate measures 9-1/2″ in diameter.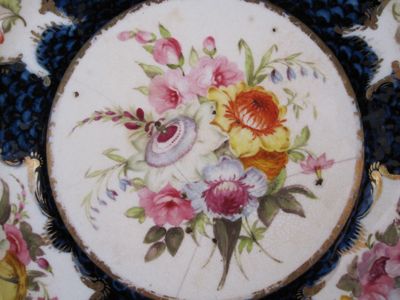 Although most items I have seen repaired with metal staples are holding multiple pieces back together, this plate has bronze staples stabilizing cracks against further damage. I like how the symmetrical pattern of the cracks and the staples form an almost perfect peace sign.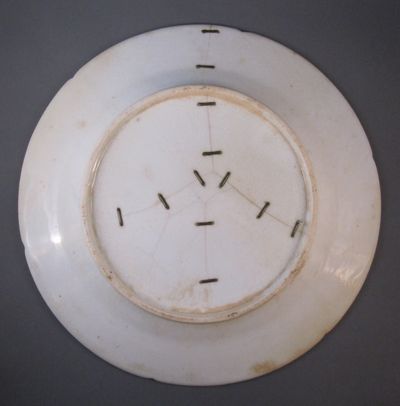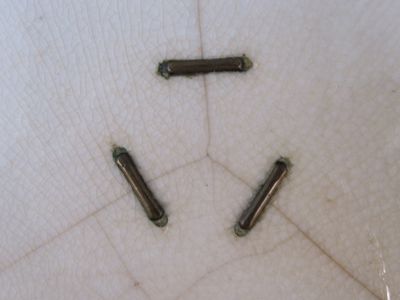 Tags: English, porcelain, staples/rivets