Colorful porcelain coffee can exquisitely decorated in the French style, made between 1806 and 1825 in London by Derby at their Nottingham Road factory. The wishbone form handle was detached over 150 years ago and riveted, soon afterward, back onto the body by a skilled metalsmith. It is marked on the underside with a red crown, crossed batons a "D" and (pattern number) 770, all hand painted in red.
For another example of an inventive repair in the same porcelain pattern, see "Wounded survivor" teapot, c.1810
Now that I own two pieces from this stunning tea set, I am on the hunt to find the remaining pieces. But naturally, I will turn away from "perfect" examples and only rescue the ones with inventive repairs!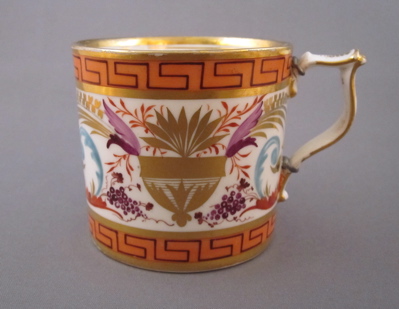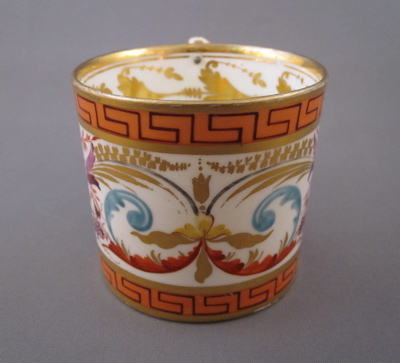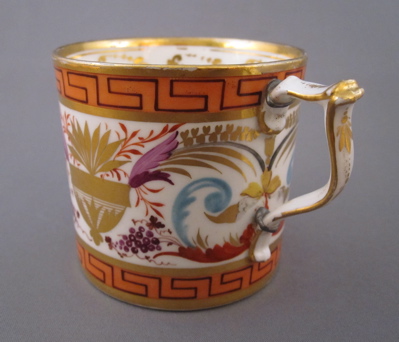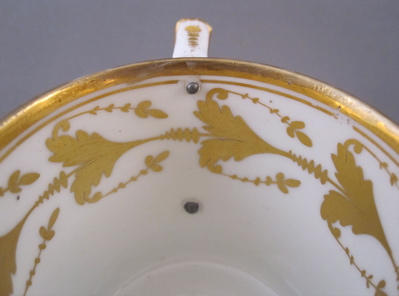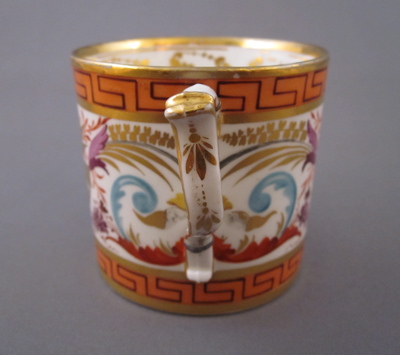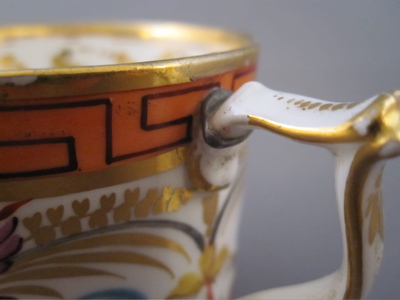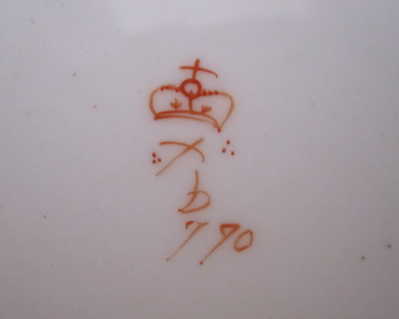 Tags: English, porcelain, staples/rivets