This Chinese porcelain coffee cup was made during the Qianlong period (1736-1795) for export to North America and Europe. It has polychrome enamel decoration in the Famille Rose palette and an inner rim with an iron red band and gilt Greek key detailing.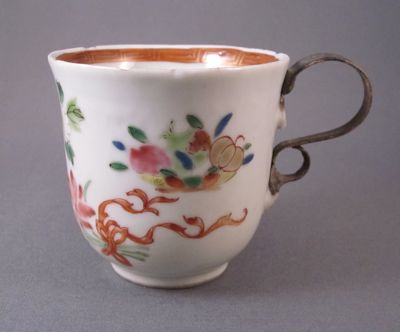 The decoration on the front of the cup shows a vase holding flowers and a box containing what looks like a teapot or an incense burner.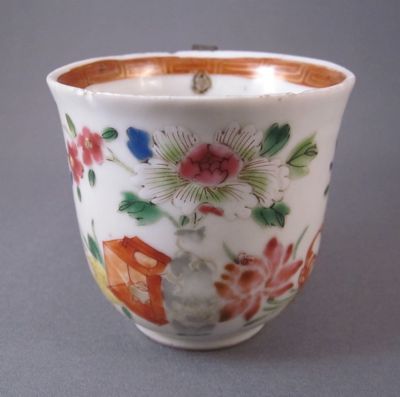 Cup is unsigned and stands 2-1/2″ high, with an opening of 2-1/2″.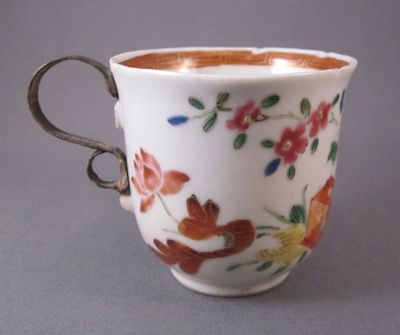 The remains of the original broken handle have been filed down but are still visible even after the addition of a replacement handle, made from a single piece of scrolled metal. I particularly like the added flourish at the bottom of the handle.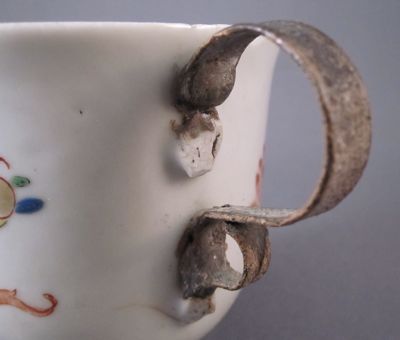 My cup would have originally had a matching saucer and a loop handle, much like the example below.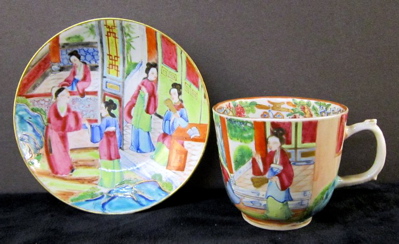 Photo courtesy of Ruby Lane
Tags: Chinese, metal handle, porcelain, Qianlong