This wee globular form teapot was made in China during the Kangxi period (1661 – 1722) and measures just 2-1/2″ high and 4-1/4″ from handle to spout. It has Famille Vert decoration of floral bouquets tied with ribbon in blue underglaze enamel, iron red and green washes, and gilt highlights. The domed cover, decorated with plum blossoms, has a tiny vent hole, just as its full-size counterpart would have. I believe that this was part of a larger tea set purchased for a child from a wealthy family, as only the upper class were able to afford imported Chinese porcelain.
Without seeing the coin to show the lilliputian size of the teapot, I doubt you would have guessed that this is a miniature. The exquisitely crafted metal replacement spout and rattan-covered bronze handle are superior to the more standard repairs seen on most other miniatures. It seems that someone truly appreciated the stellar repair work, as is evident by the teeth marks at the end of the spout. Perhaps this was just a child's way of saying "This new spout tastes better than the old one. Thanks, and job well done!"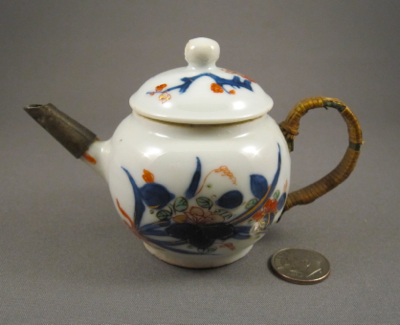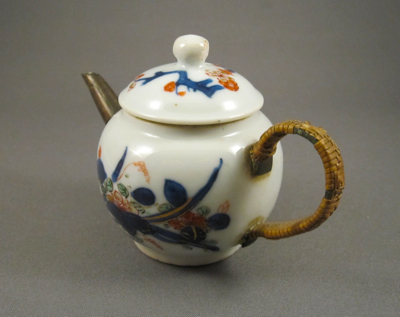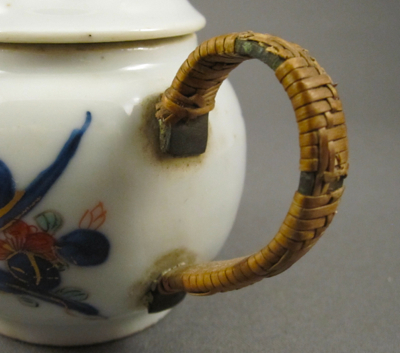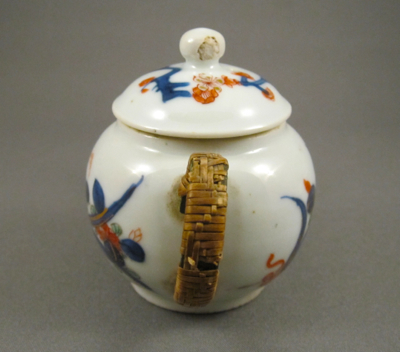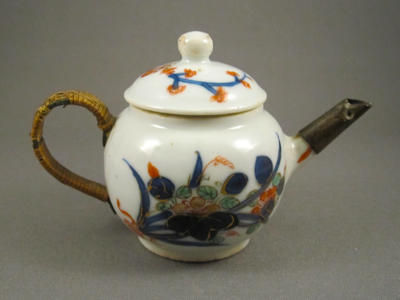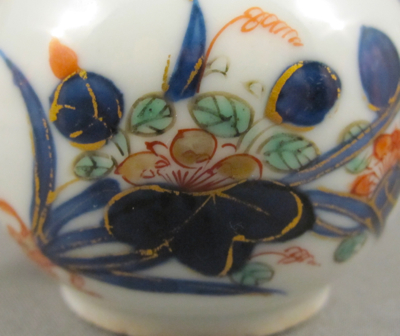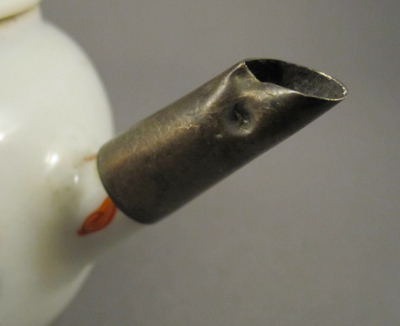 This nearly identical miniature still has its original handle and spout, but I think my teapot is the more interesting one of the pair.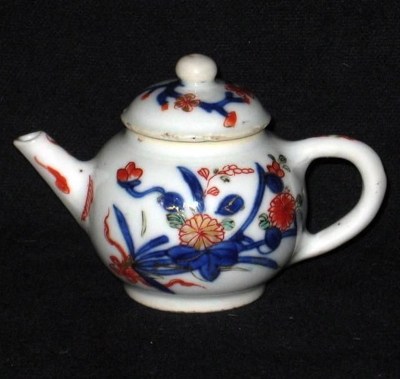 Photo courtesy of eBay
Tags: Chinese, metal handle, metal spout, miniature, rattan, silver