In honor of Mother's Day I am presenting a Chinese porcelain bell shaped mug from the Qianlong period (1736-1795), decorated with a domestic scene, including a mother and her children. The colorful decoration is hand painted in the Famille Rose palette and includes cobalt blue borders, floral sprays and cartouches. I particularly like the young boy balancing on a rickety red lacquered table while holding a bird above his head, which I can imagine resulted in his mother saying "son, get down from that table NOW or you will fall and break your neck."
I am hoping the boy survived his table climbing antics unharmed, but it seems this 6-1/4″ tall mug was not so lucky. Sometime in its early life, the mug slipped from the hands of a thirsty drinker and it crashed to the floor, resulting in a broken handle and a large crack to one side. Because Chinese porcelain was expensive and highly valued in the 18th century, it was taken to a "china mender" who formed a bronze replacement handle and covered it in woven rattan for insulation. Four metal staples were applied to stabilize the crack and the mug was able to be used again.
Happy Mother's Day and remember children, listen to your mother!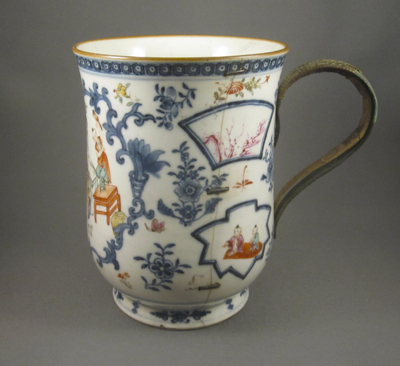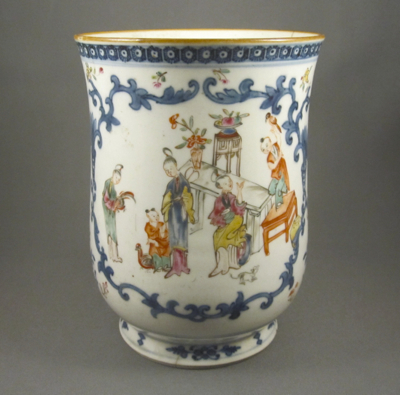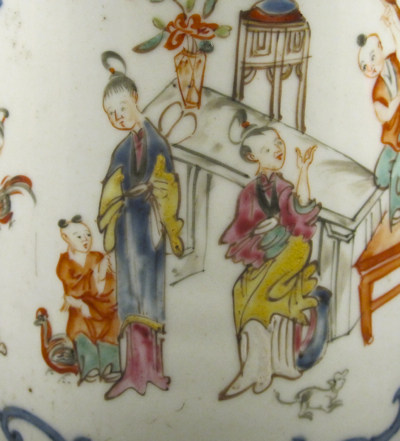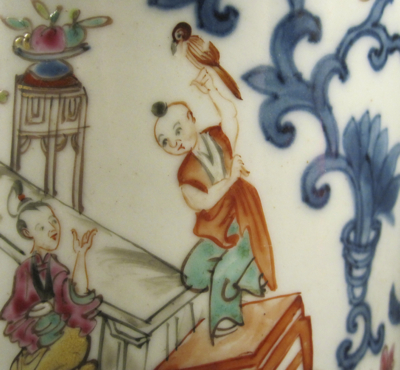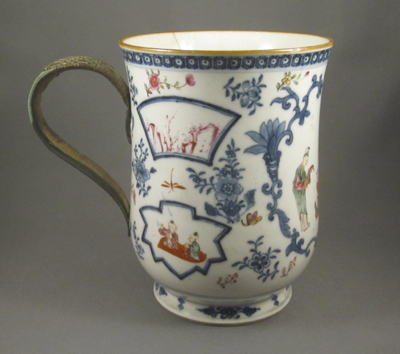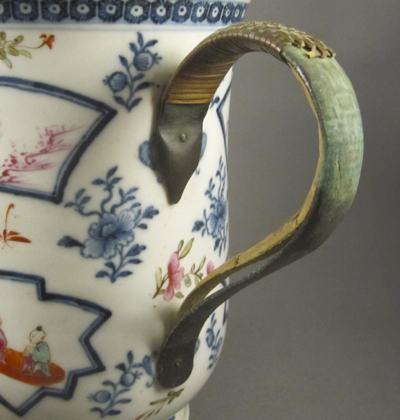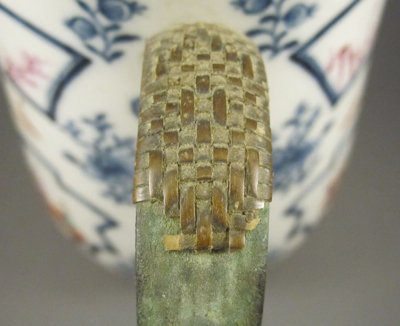 This mug with similar form and decoration still has its original loop handle intact.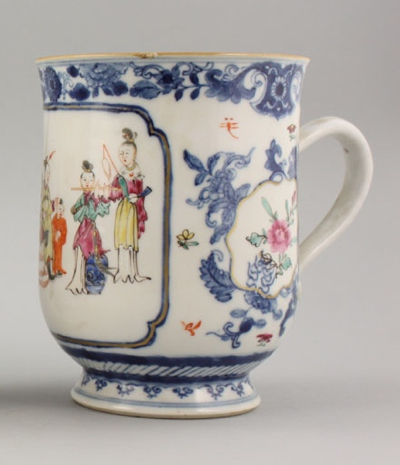 Photo courtesy go Auction Atrium
Tags: Chinese, Mandarin, metal handle, porcelain, rattan, staples/rivets