This English copper lustre jug with canary yellow and painted over transfer decoration of a woman and child playing badminton, dates from around 1830 and stands 5.75 inches high. It is not uncommon and I have seen dozens of examples of it in various sizes, all priced affordably.
What sets this particular jug apart from the other "perfect" examples are the inventive repairs. Unable to glue the original broken handle back on, a metalsmith in the 1800s fashioned an ornate replacement and used 2 metal staples to stabilize cracks. I find the metal handle quite pleasing, and am not at all bothered but the metal staples, which can be viewed as badminton birdies flying away.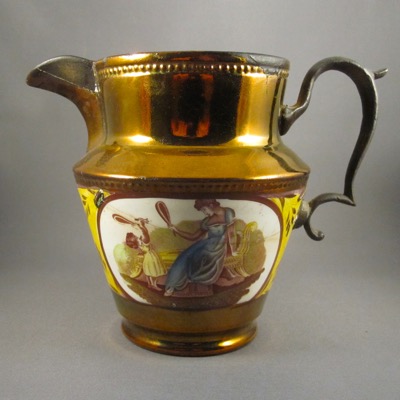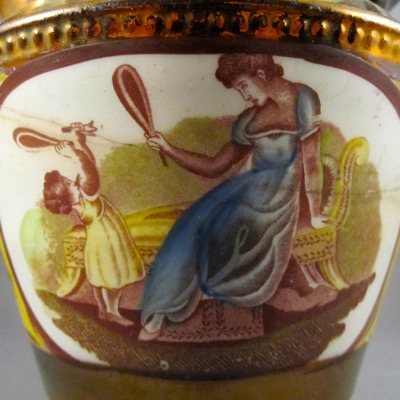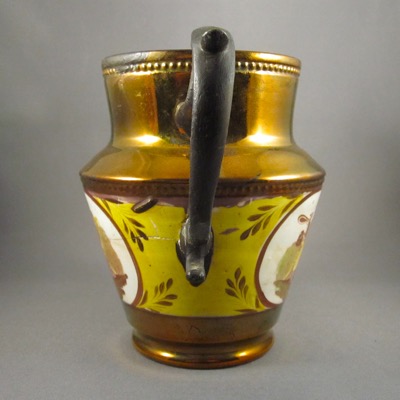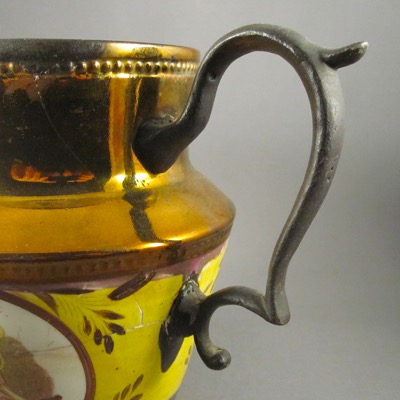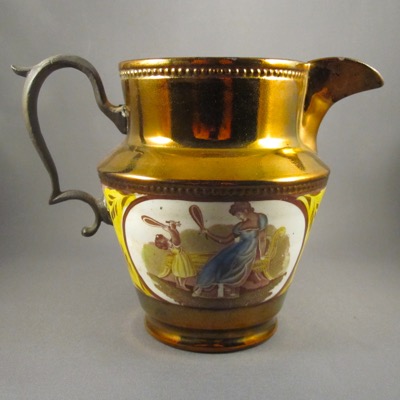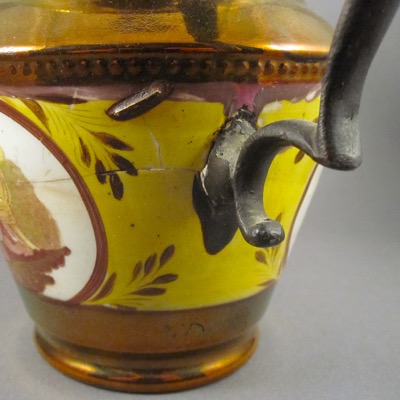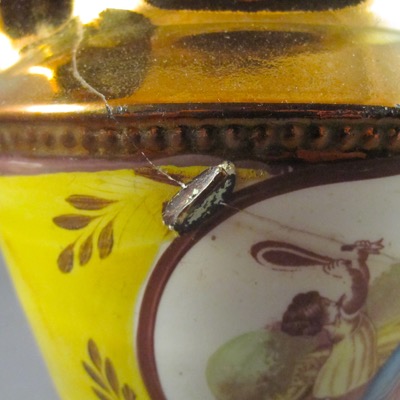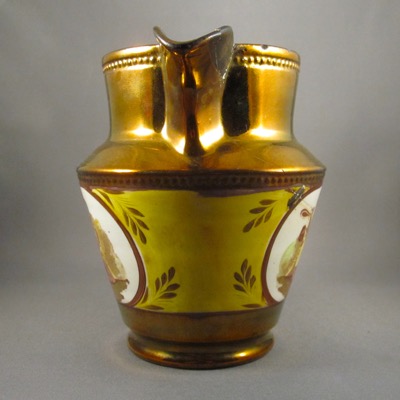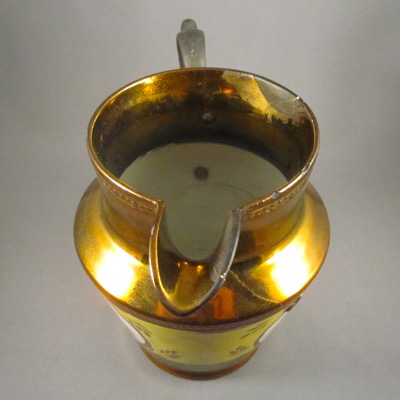 This is what the jug looks like with its original handle intact.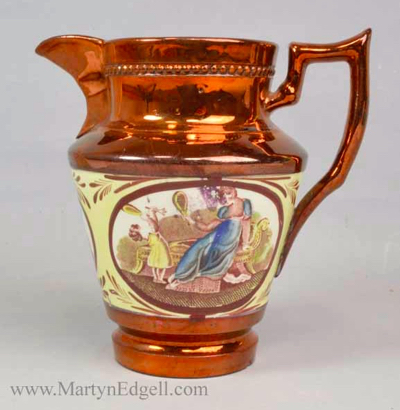 Photo courtesy of Martyn Edgell Antiques
Tags: English, lustre, metal handle, pottery, staples/rivets, transferware