This large Chinese porcelain mug from the Qianlong (pronounced SHEEN-LOONG) period is from the mid-1700's and is decorated in the Mandarin style with polychrome enamels.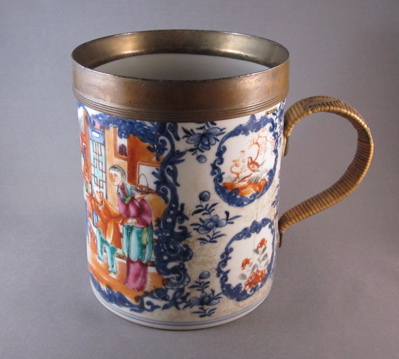 Mug measures 5-3/4″ high and has a finely painted courtyard scene, wrapping around three sides.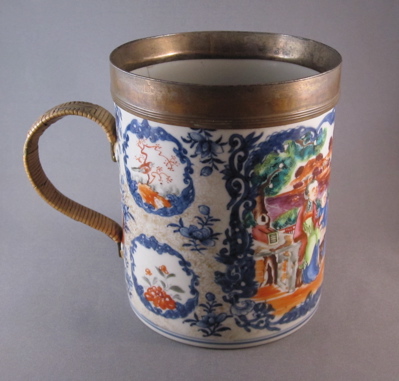 I love when there are multiple repairs on one object and this mug boasts three different types of inventive repair, including an incised bronze collar to mask chips along the rim.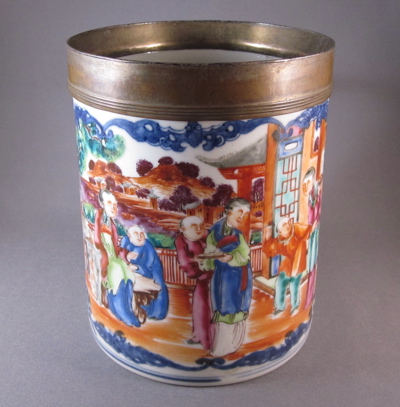 A wicker wrapped bronze replacement handle stands in for the long lost original porcelain handle. Just below the brass collar are metal staples which stabilize a vertical crack.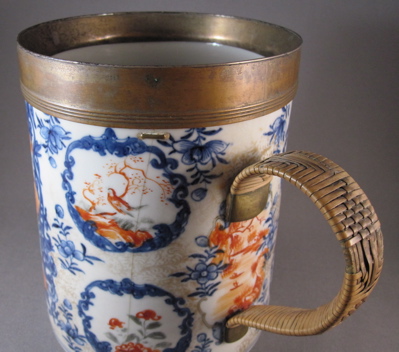 The original handle was simply shaped, much like the one pictured below.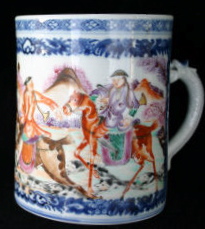 Photo courtesy of Guest & Gray
Tags: bronze, Chinese, Mandarin, metal handle, Qianlong, rattan, staples/rivets