This boldly painted, hard to find teapot was designed by no other than Eva Zeisel, who worked for Majolika Fabrik in Schramberg, Germany. She arrived in the small Black Forest town in the fall of 1928 and left nearly two years later in the spring of 1930, creating nearly 200 brightly colored pottery objects of Art Deco inspired design. This lightweight pottery teapot measures 7-1/2″ tall and is 8-3/4″ wide from handle to spout.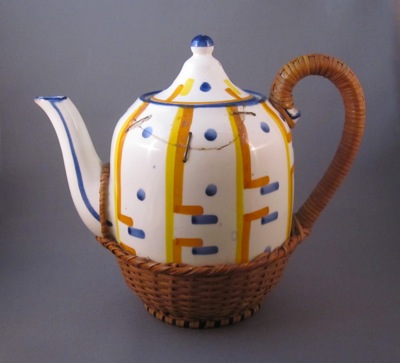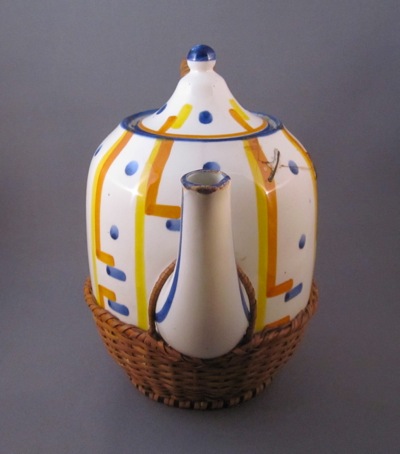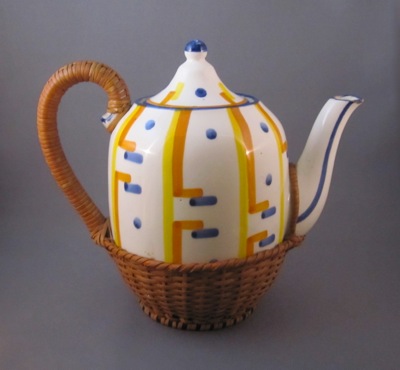 I am not surprised that this fragile teapot did not remain unscathed over the past 84 years, as the low fired clay is susceptible to breakage. A large broken piece at the top of the pot has been reapplied, aided by three large metal staples, each measuring nearly 3/4″ long. To help camouflage this none-too-subtle repair, the staples were overpainted in matching tones, with only traces of color remaining. To add insult to injury, the top  portion of the handle, once broken off, has been riveted back on to the body. Tightly woven rattan envelopes the entire handle and the lower portion of the teapot, although I am not sure if this is was a later addition. Original or not, the basket-like embellishment adds another layer of quirkiness to this most desirable vessel.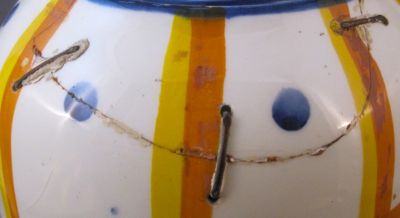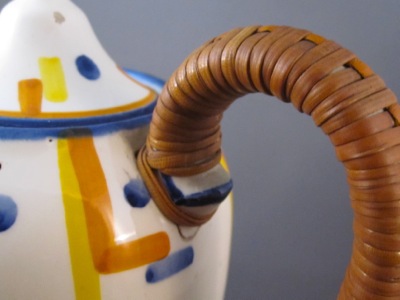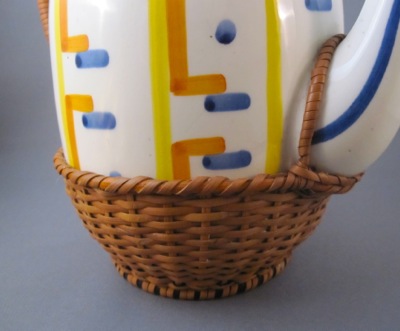 The stamped mark on the bottom reads: Majolika, SMF (contained within a shield), Schramberg Handyemalt, 64.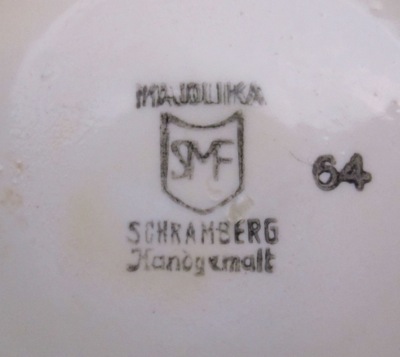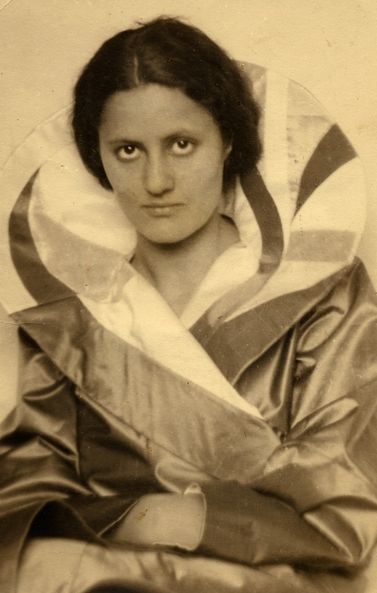 Photo courtesy of Kulturprojekte Berlin
These are more examples of majolica designed by Eva Zeisel during her years in Schramberg, Germany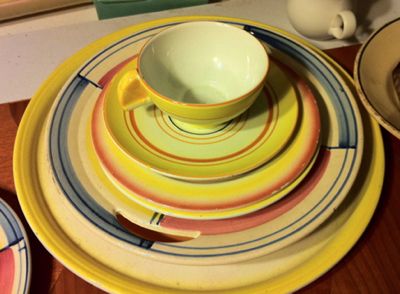 An early photograph of Eva Zeisel in her studio, c. 1930.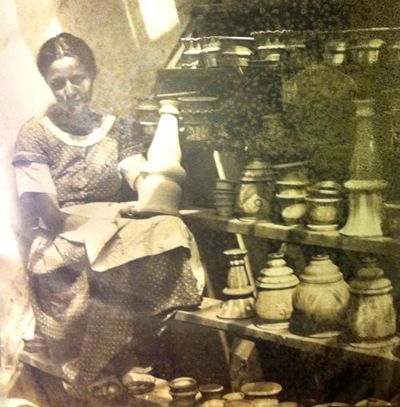 Photos courtesy of John Foster
Tags: German, pottery, rattan, staples/rivets