This porcelain Dr. Wall (or First Period) Worcester compressed globular form teapot was made in England, circa 1755-56. One side has pencilled (painted with fine brush) decoration in black of the "Boy on a Buffalo," the reverse has a different scene, and the spout is decorated with a sprig of flowers. Teapot measures 4.5 inches high to top of lid, 6.5 inches wide from handle to spout.
After the lid went missing and the spout broke, it was taken to a silversmith, who fashioned an elegant hinged lid and a well made collar to extend the truncated spout. Although it would have been an added bonus if the teapot possessed hallmarks of the silversmith who did the fine repairs, I am thrilled to own this rare teapot, nonetheless, and share it with you.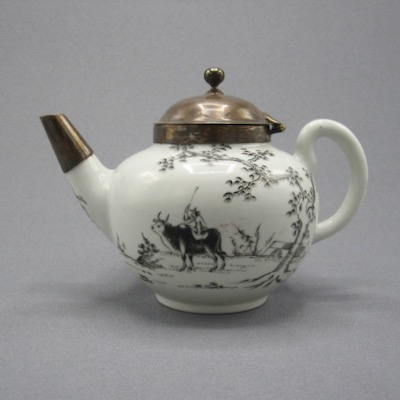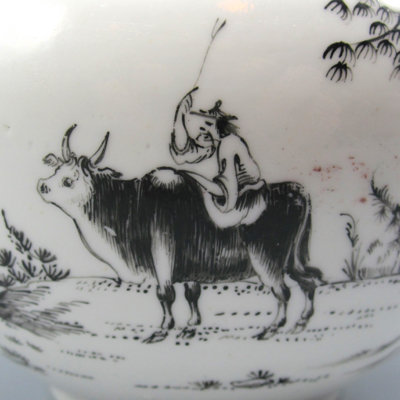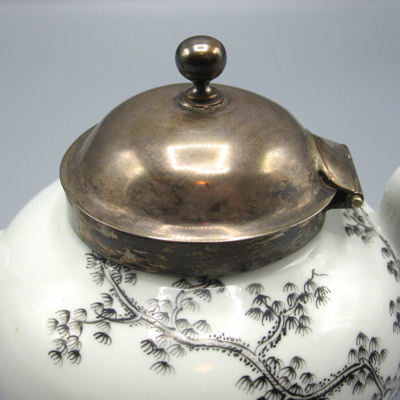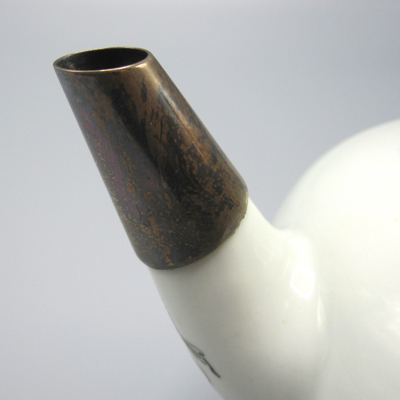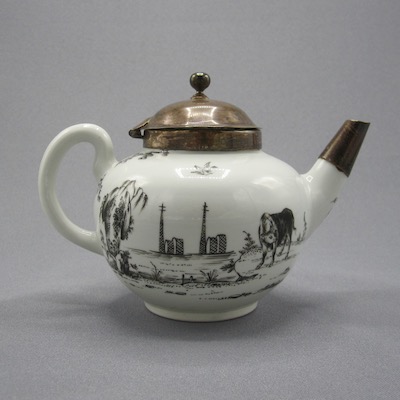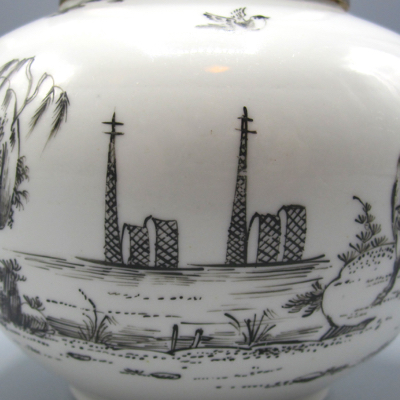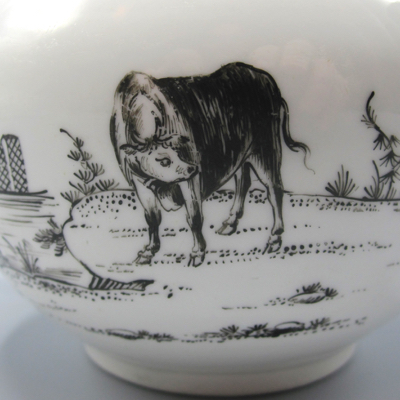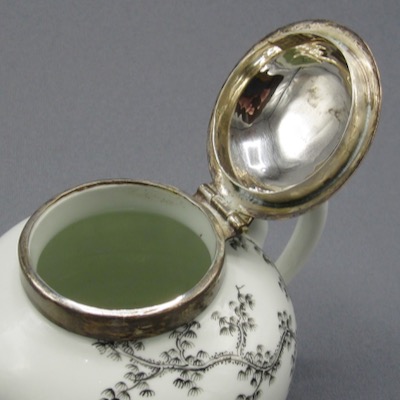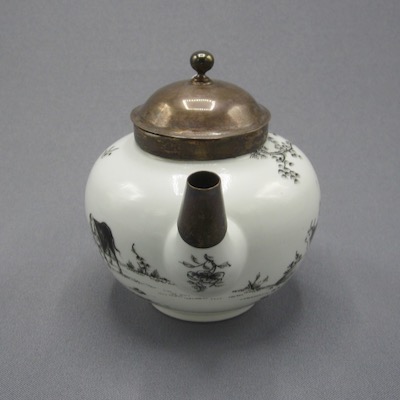 This example shows what the original cover and spout looked like before the teapot took a tumble.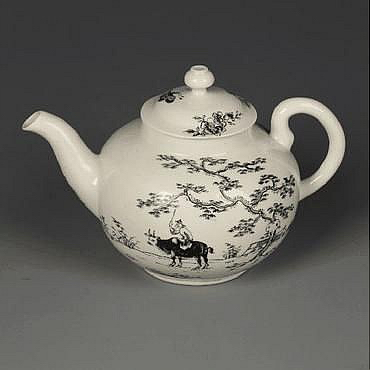 Photo courtesy of Invaluable