To celebrate the conclusion of my work on Season 2 of The Americans, a television show on the FX network set in 1982 about a pair of Russian spies living as Americans in Washington, D.C., I am posting this pair of Russian tea cups and saucers. They were made by the Gardner factory at the turn of the 20th century and are decorated with gold leaves, and hand painted flowers in white medallions, set against a deep red ground. They are part of a larger tea set, many of which were exported to the Turkish Empire and Central Asia. The cups measure about 2″ high, with an opening of 3-1/4″, and the saucers have a diameter of 5-1/4″. Both cups were broken and repaired by a china mender in the early to mid 1900s, after Sascha dropped the entire tea service while entertaining Anastasia and Vladimir. неуклюжая девочка!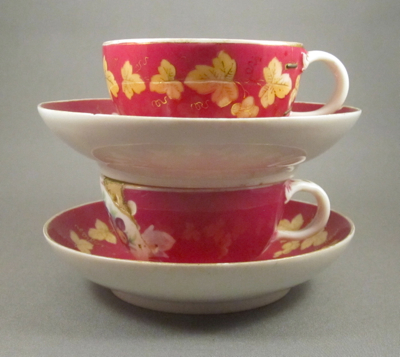 Cup 1 (top) with gilt leaf decoration, has hand cut metal staples that still hold the two broken pieces tightly together. It has a factory mark stamped in red on the underside.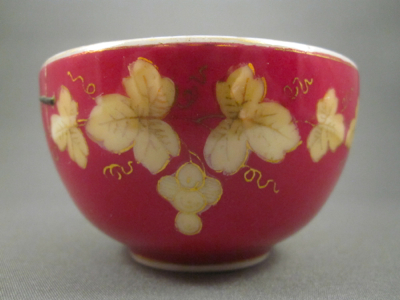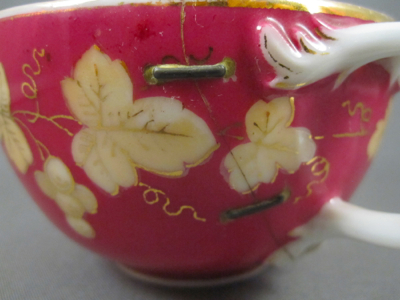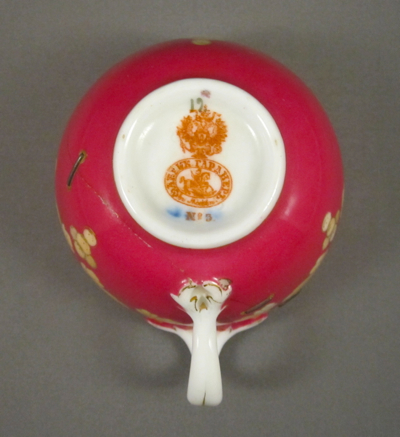 Cup 2 (bottom) has a yellowed replaced chip, possibly from another cup. Once repaired with metal staples, the cup is now held together by a sloppy glue job, although the empty staple holes are still visible.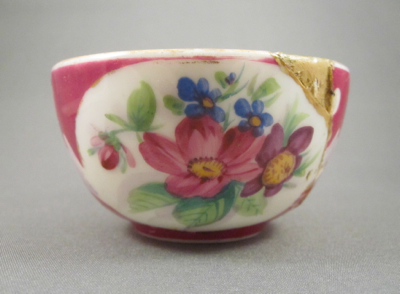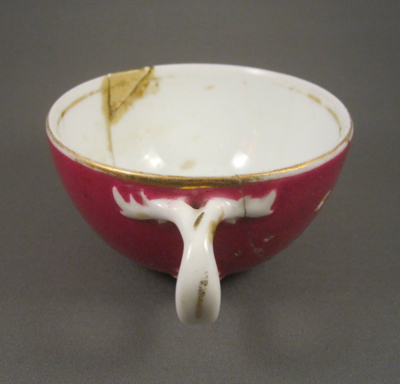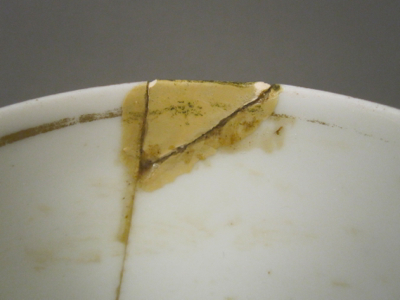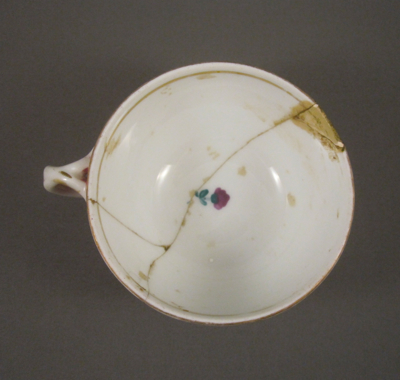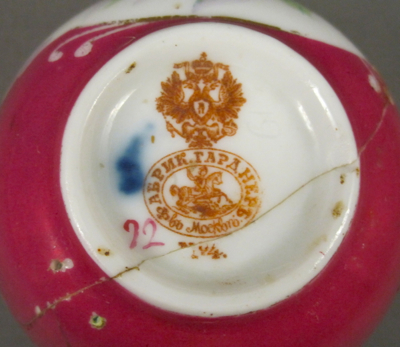 This partial tea set was also made by Gardner and includes a cup and saucer much like mine.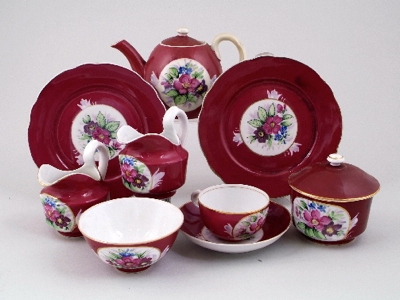 Photo courtesy of LiveAuctioneers