This Chinese export porcelain teapot with globular (aka bullet) form has a blue underglaze decoration and a simple looped handle.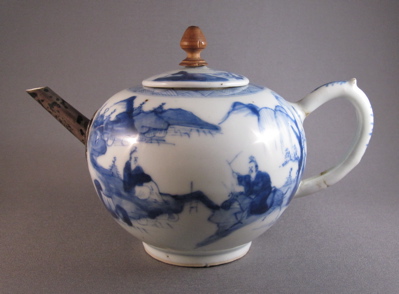 Teapot measures 4-1/2″ high.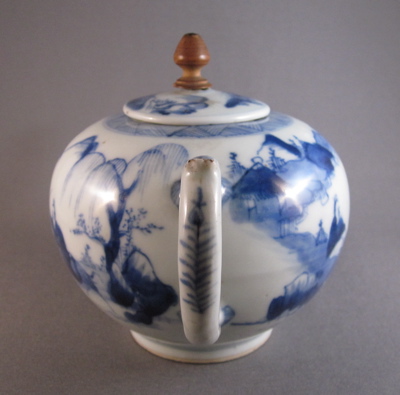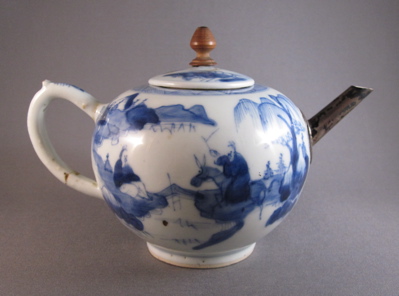 Nicely painted decoration of a man on horseback is featured on both sides of the teapot.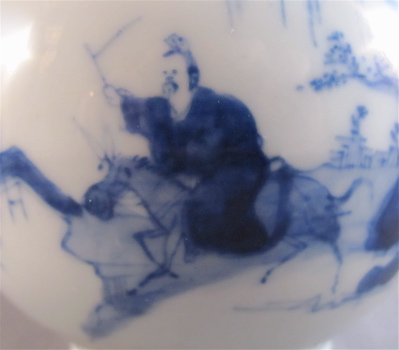 Not only has the spout been replaced with silver sometime in the early to mid 1800's…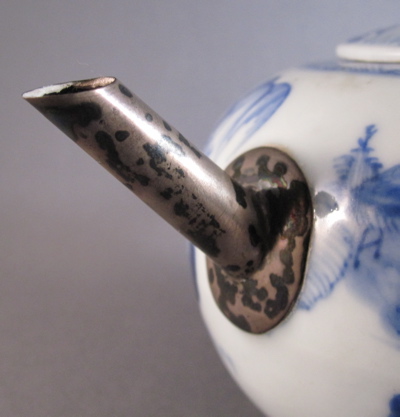 …but the lid now sports a nicely turned wood replacement knob.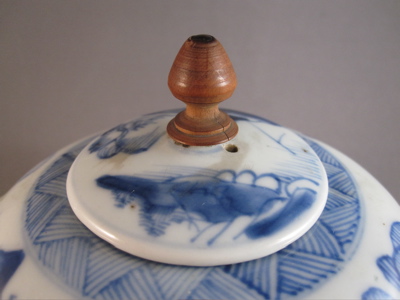 The wood replacement knob is held in place with this early, hand forged bolt & nut.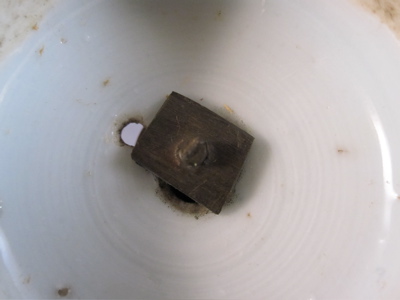 This example shows what the original spout and knob may have looked like.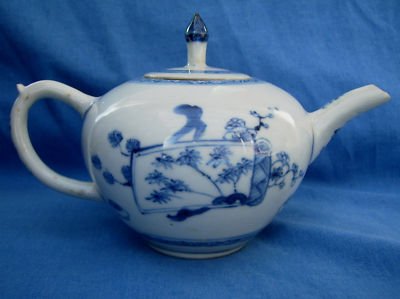 Photo courtesy of Collectibles Articles