This cylindrical form mug was made in England around 1840. It is decorated with a blue field and thin dark brown bands on a cream ground. "IMPERIAL QUART" is printed in black transfer on the front. Mug measures 6 inches high with a diameter of 4.5 inches.
I'd like to imagine that the mug lost its handle as it was flung across the room during a heated bar brawl. Luckily, a clever tinsmith fashioned a replacement handle and attached it to the mug using 3 horizontal bands. I guess that after the mug was repaired it was involved in another bar brawl, as the bottom band is now missing.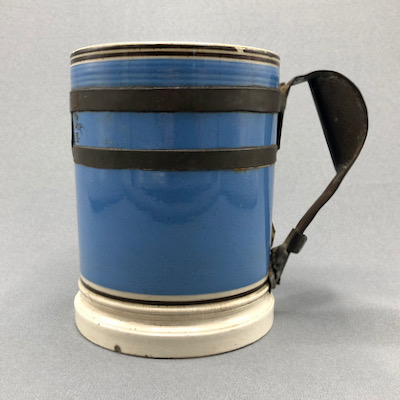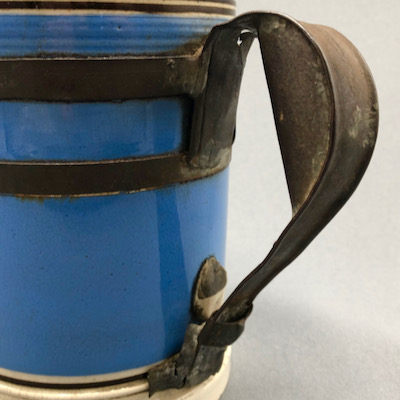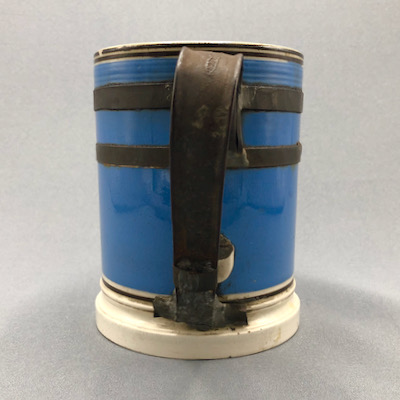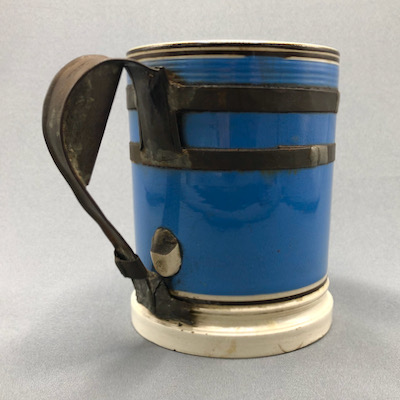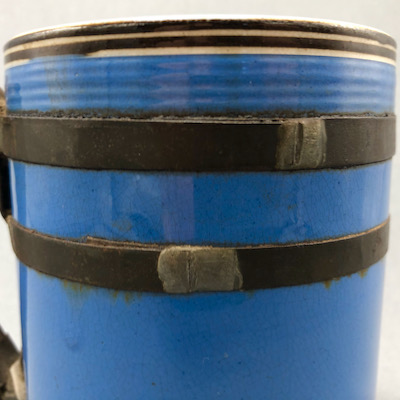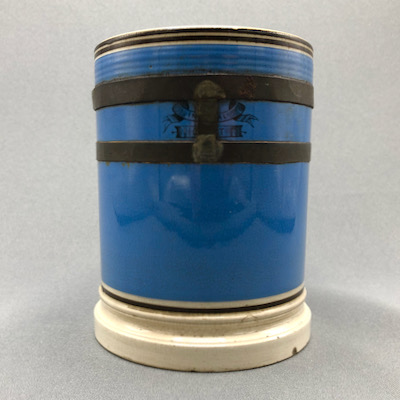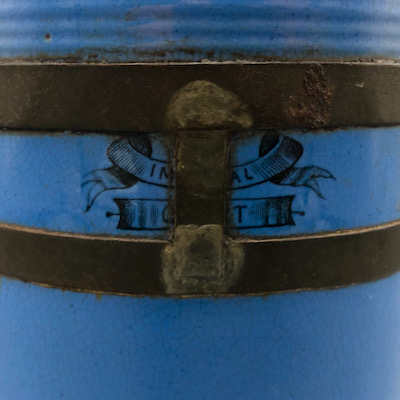 This mocha mug with a similar form and from the same time period maintains its original handle.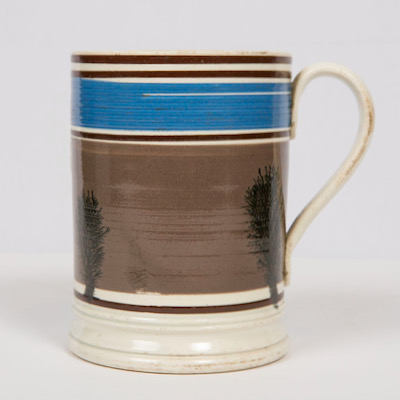 Photo courtesy of 1stDibs